Travel
18 Best Small Towns in Canada
When you think of Canada, you think of Toronto, Montreal, or even Vancouver. But Canada is much more than that; with multiple small towns in Canada which makes it the beautiful country it is. Canada is home to many national parks, islands, adventures, and much more.
While the big cities are fascinating, small towns provide hidden beauty and a unique experience for visitors. When you are in Canada, you are never far from its scenery. Buckle up for some of the best small towns in Canada. Who knows, you might find your next trip destination.
1. Dawson City, Yukon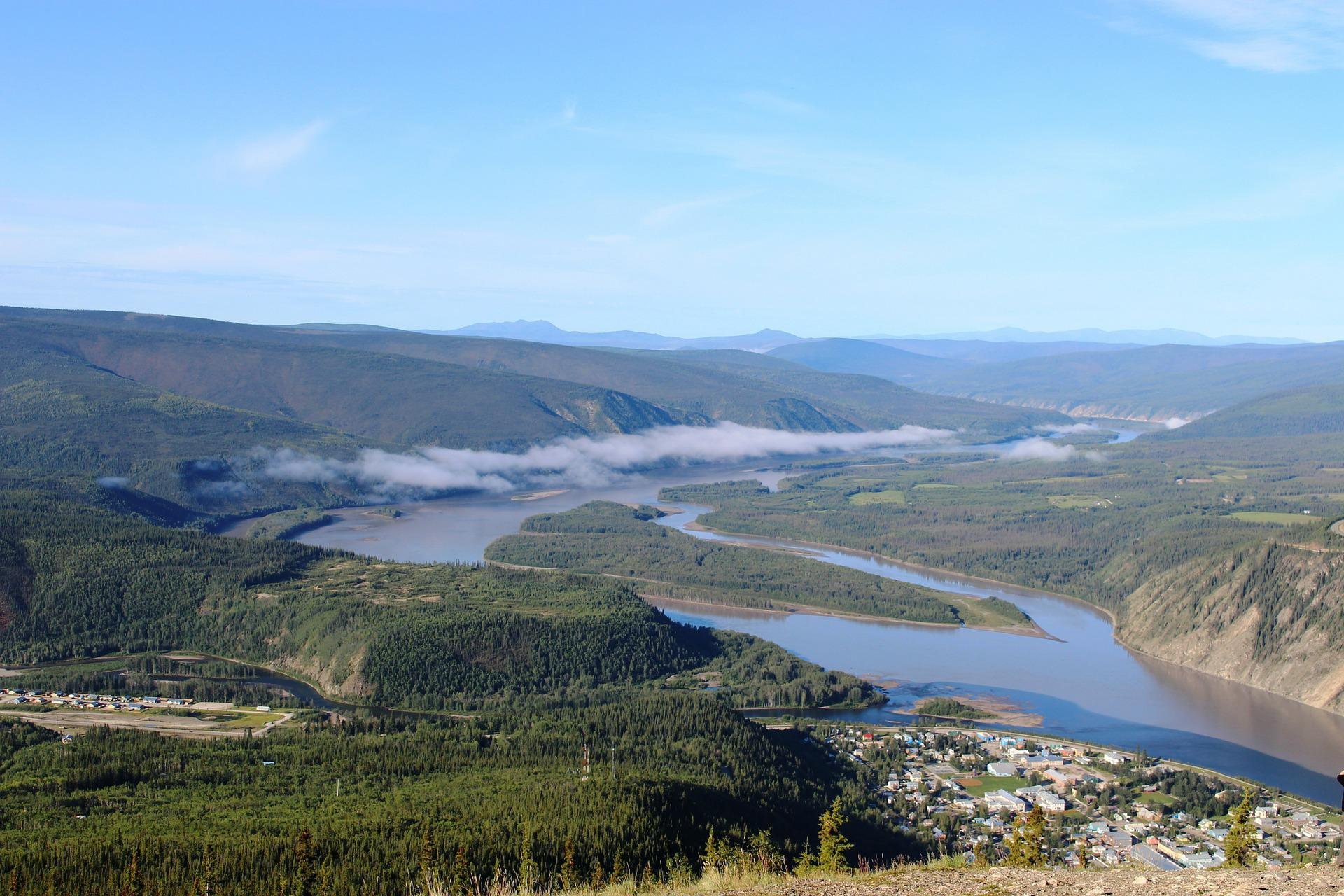 Situated in Yukon, Dawson City was once a very popular place with over 40 thousand inhabitants. Back in 1897, when the Klondike Gold Rush took place, many people rushed to the city in hopes of finding gold.
Most people left the city not long after and settled elsewhere. Though now way smaller in population, Dawson city still brings in visitors. The current population of Dawson city is around 1400 inhabitants. When visiting, you can check out places like art galleries, historical monuments, local theatres, and much more.
One of the most fascinating things about the small town is that all the buildings have to maintain the 19th-century visual fashion so that they would keep looking pretty. To maintain that aura, Canada's oldest gambling hall, the Diamond Tooth Gerties still showcases nightly cancan shows in summer.
When you enter Dawson city, you will feel like you have entered the 19th Century back again.
2. Baie-Saint-Paul, Quebec City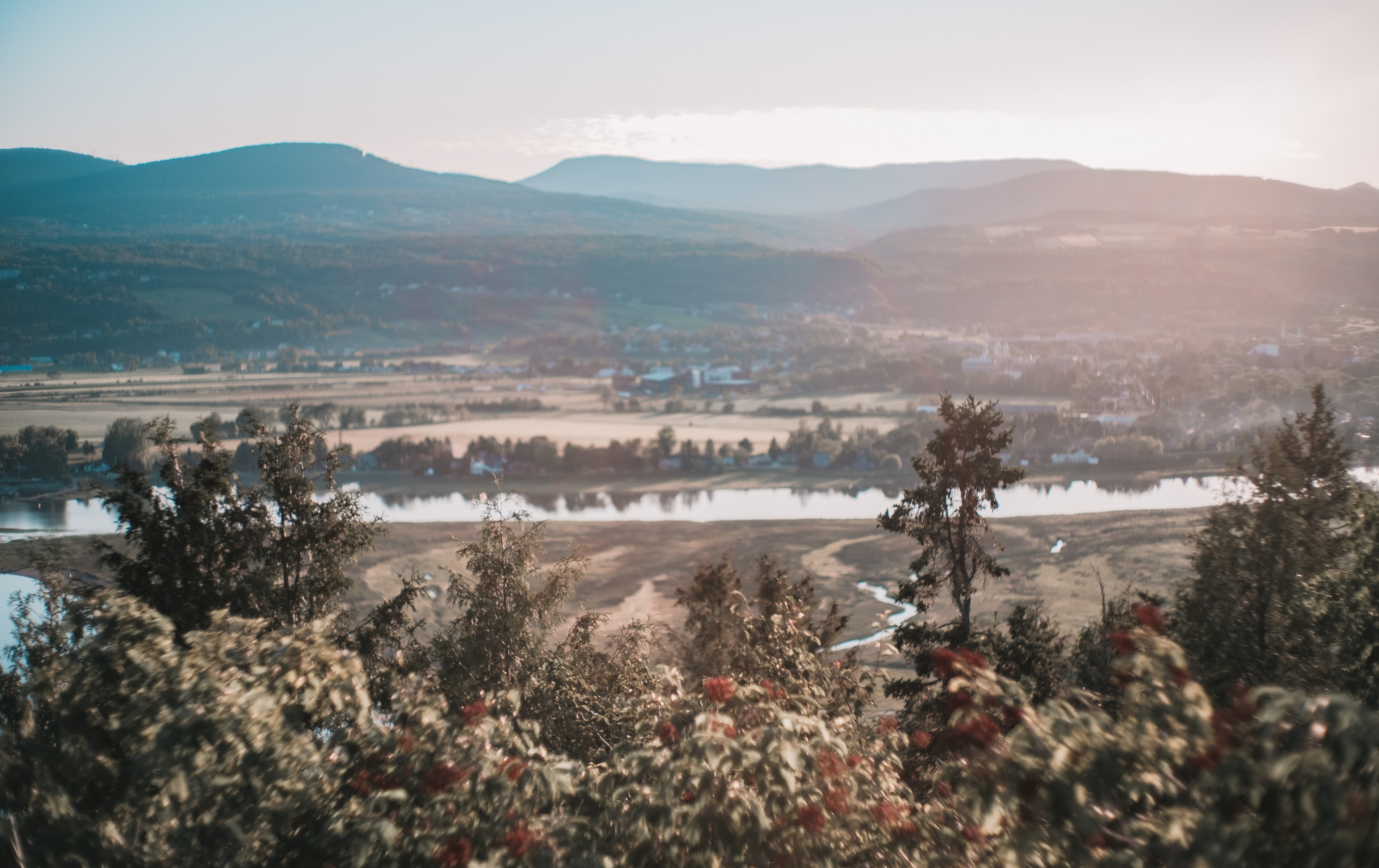 Baie-Saint-Paul ranks among Canada's cultural capital because of its natural beauty. Situated on the shores of the St. Lawrence River, it can be counted as one of the best places for adventures as well as food.
You can find good food at reasonable and affordable prices. Baie-Saint-Paul is located in the Charlevoix region which is especially known for its cheese, meat, and berries. It would be disappointing if you pass out on a chance like this to dine at.
Baie-Saint-Paul is more than just an artistic town, you can also enjoy various adventures like canyoning, and snowshoeing (it is hiking in the snow using special shoes made for the same) through the winter wonderland, enjoy guided tours, and much more. This place has so many things to offer to everyone.
Baie-Saint-Paul is also known for its historic buildings such as the 1714 Église de Saint-Pierre et Saint-Paul which adds charm to the already beautiful town. This town is the perfect place for every type of artist.
3. Jasper, Alberta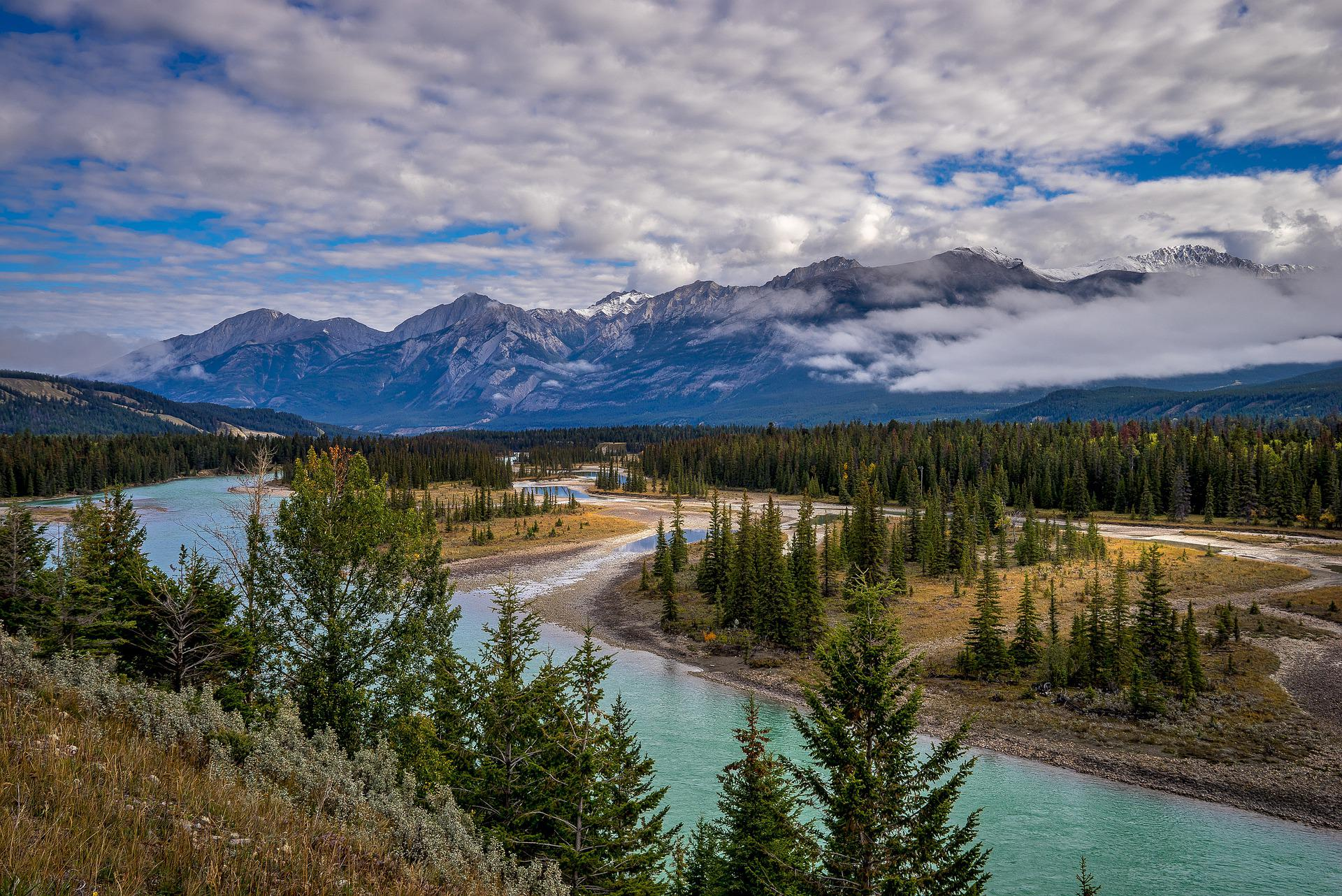 If you are someone who loves adventures then Jasper is the best town for you. With adventures that sound like they are just out on someone's bucket list, Jasper provides you with trekking to alpine lakes, dog sledding, wildlife tours, ice-skating and more.
When you are here in Jasper, you can take a tour of Columbia Icefields. This is something you must not miss out on as it ends up fulfilling a lot of people's wishes, providing you with a once-in-a-lifetime experience.
You should also try out the white water Raft on the Athabasca River. You will not only get to enjoy the view but also have fun doing this summer activity.
Currently, Jasper has over 4000 inhabitants and many more tourists would want to make it their home once they visit it.
4. Victoria-by-the-Sea, Prince Edward Island
Victoria-by-the-Sea is the smallest town in our list of small towns in Canada with inhabitants of less than 100. It is also the best seaside town that Prince Edward Island has to offer. In case you are travelling PEI, you should definitely check this town out.
The best time to visit Victoria-by-the-Sea is in the summer when people migrate here rather than in winter when it is very quiet. The small shops in this tiny town are definitely worth the visit.
5. Banff, Alberta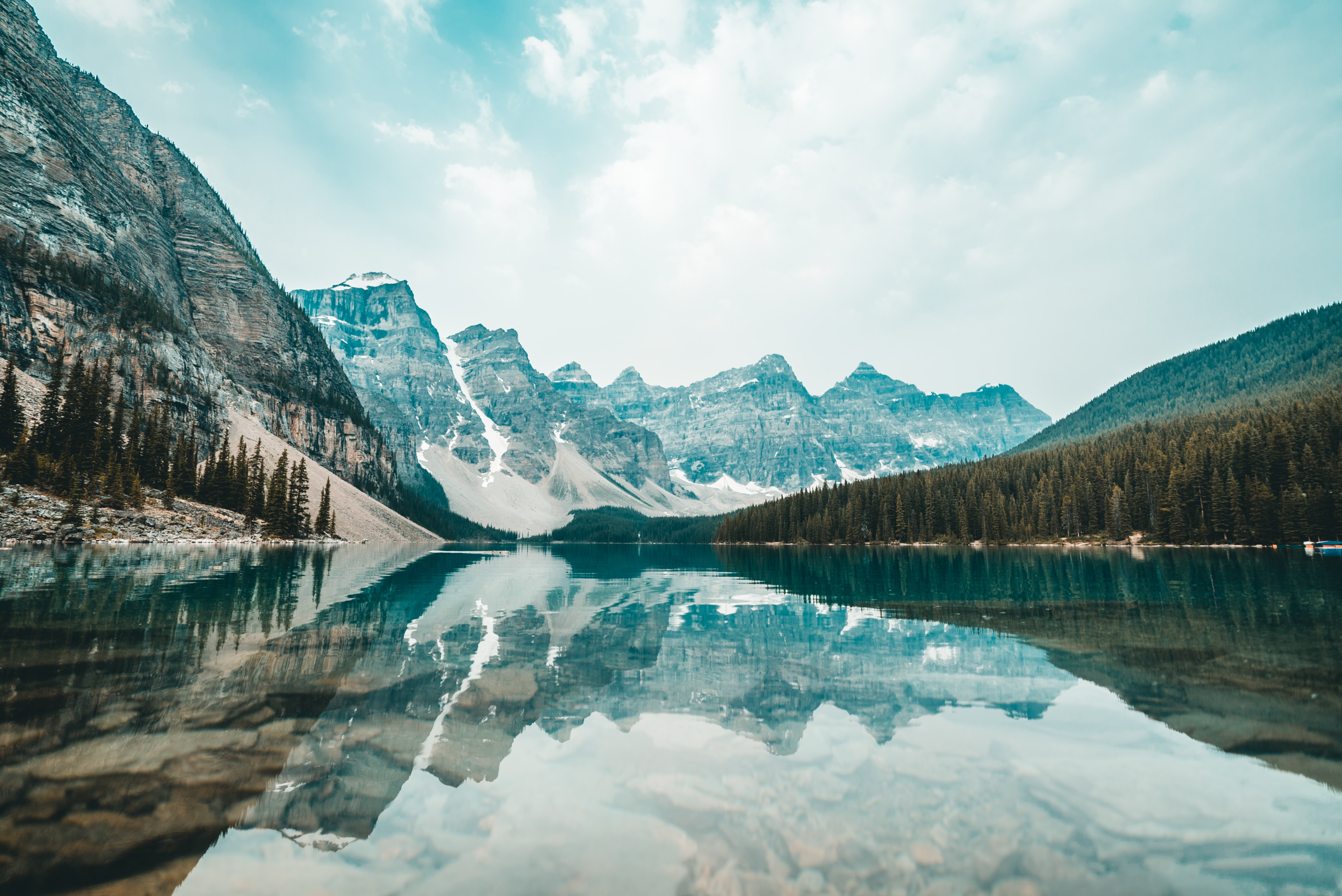 If you've been waiting for a town in our small towns in Canada list that fulfills your aesthetic-worthy sceneries, then Banff is the perfect place for you. Nestled between the Banff national park, this small town has breathtaking views and amazing adventures that you can try out.
Banff was discovered by rail workers back in 1833 surrounded by hot springs. The Cave and Basin Hot Springs were the first hot springs that were created back when the town was advertised as a spa resort. The hot springs and now closed.
This picturesque place offers a lot of charm and an abundance of jaw-dropping wildlife and beauty. While visiting Banff, you can try mountain biking, kayaking, and soaking in the area's natural beauty.
6. Mahone Bay, Nova Scotia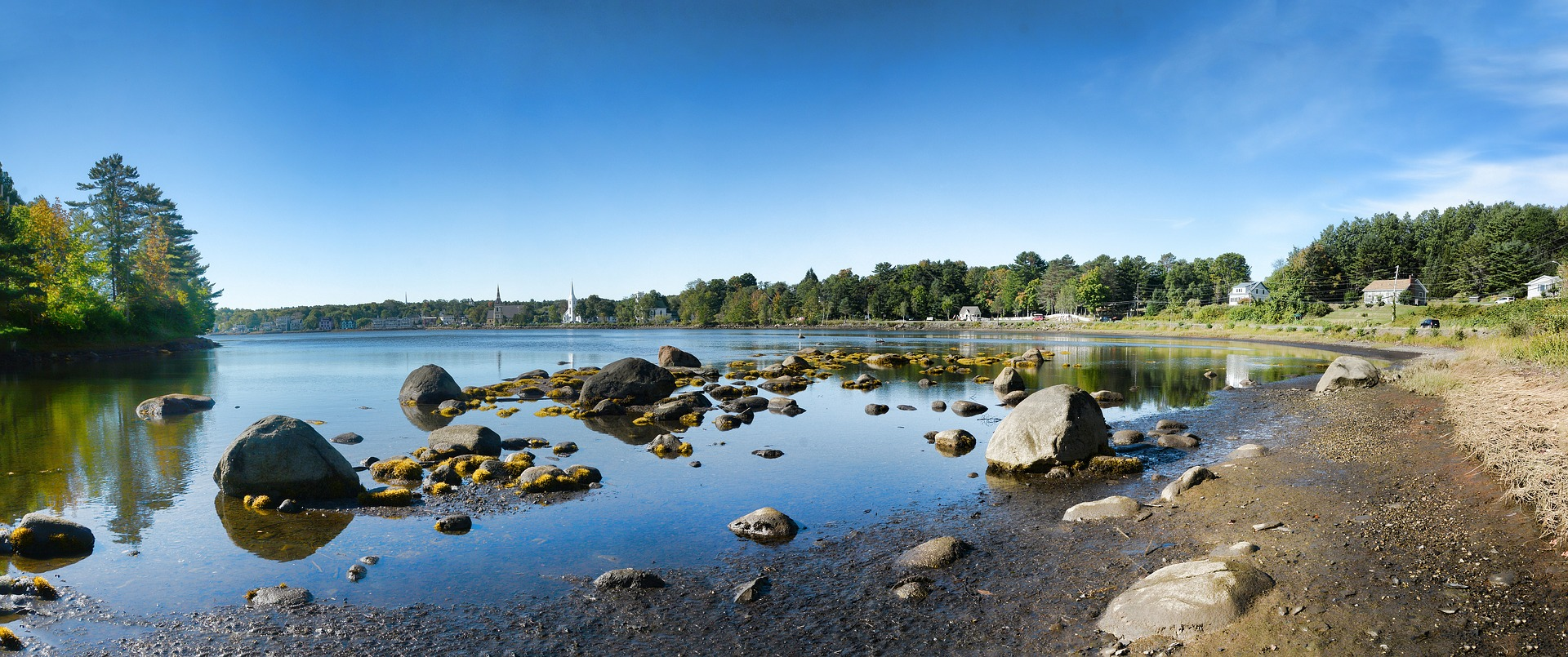 Being one of the fastest-growing towns out of all the small towns, Mahone Bay is located in Nova Scotia with a population of a little over 1000 inhabitants.
Mahone Bay is known specifically for its three churches view but there is more to that like artisan studios like Amos Pewter to see local artisans turn pewter into handcrafted pieces, check local breweries, like Saltbox Brewing Co.—out to get a taste of the town, if you love nature and hiking trails then you can visit the lakeside trail.
You can also explore the South Shore and bike along the Dynamite Trail. Check small shops around the area for unique souvenirs, coffee, food, and much more.
7. St. Andrews by the Sea, New Brunswick
If you are on your way to Canada's iconic Fundy National Park then St. Andrews by the sea is the perfect place for you to stop at. You can even sit down and catch sight of whales. Many local restaurants are serving fresh seafood, burgers, and much more.
When you are in the area, visit Minister's Island where you can explore all the historic houses. You can also go whale watching along with other animals at Island Quest Marine.
St. Andrews by the sea is the best place to enjoy local flavours, shop at local shops, and enjoy the beauty. You should definitely not miss out on the Chocolate Museum where you can indulge in your sweet tooth.
8. Peggy's Cove, Nova Scotia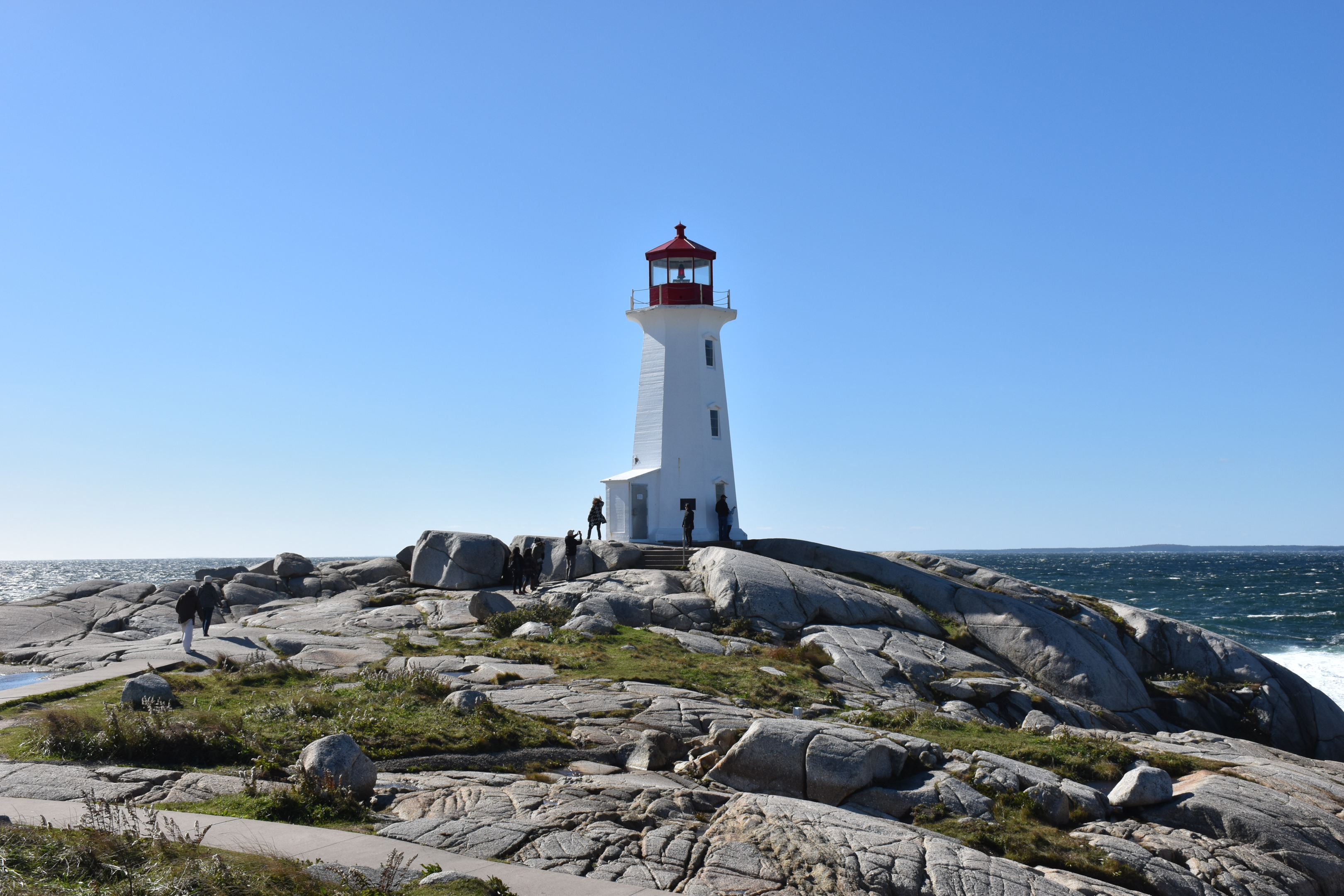 This small town is known for its picturesque coastal beauty, Peggy's Cove was founded in 1811 by around 6 German families. With a wide coastline, it is known for its fishing village and East Coast profile.
When visiting Peggy's cove, it is recommended that you to not swim and be careful to not walk on wet and dark rocks as it can be dangerous and rather walk on the dry, white rocks.
The ocean waves are unpredictable therefore it is recommended to stay farther away from ocean water and be cautious.
9. Churchill, Manitoba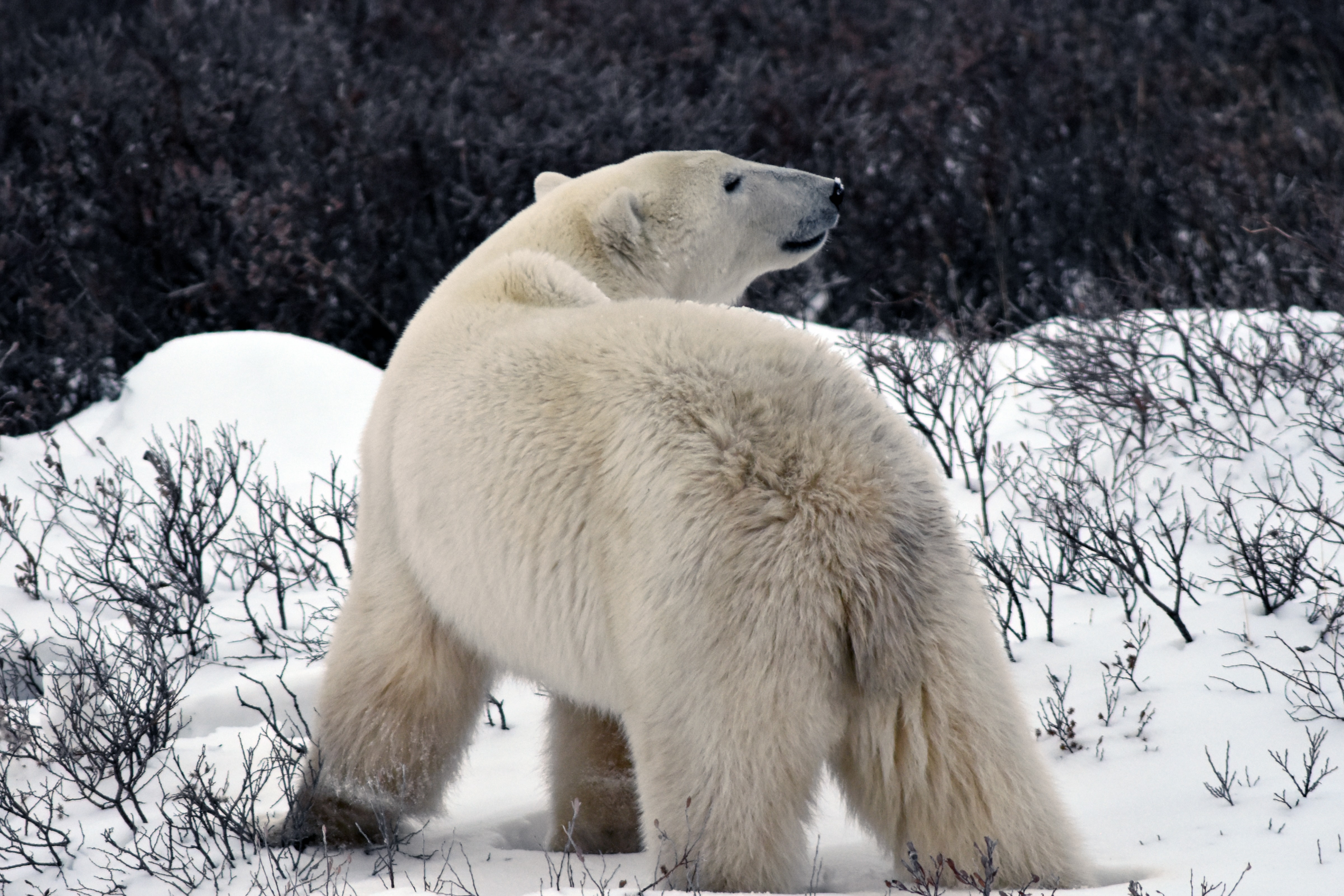 Churchill is famous among nature-loving people from all over the globe. It is also known for its whale watching and northern lights.
In 1619, a Danish expedition headed by Jens Munk spent the winter close to the location where Churchill would later stand, bringing the first Europeans to the region.
Following an unsuccessful attempt in 1688–1689, the Hudson's Bay Company constructed Churchill River Post, a few kilometres upstream from the mouth of the Churchill River, in 1717.
This small town is described as one being on the edge of the Arctic. You can do many things here in this small town like kayaking, flying over the Arctic, or even just sitting back and enjoying a good bonfire, fulfilling food, and whale watching.
10. Tofino, British Columbia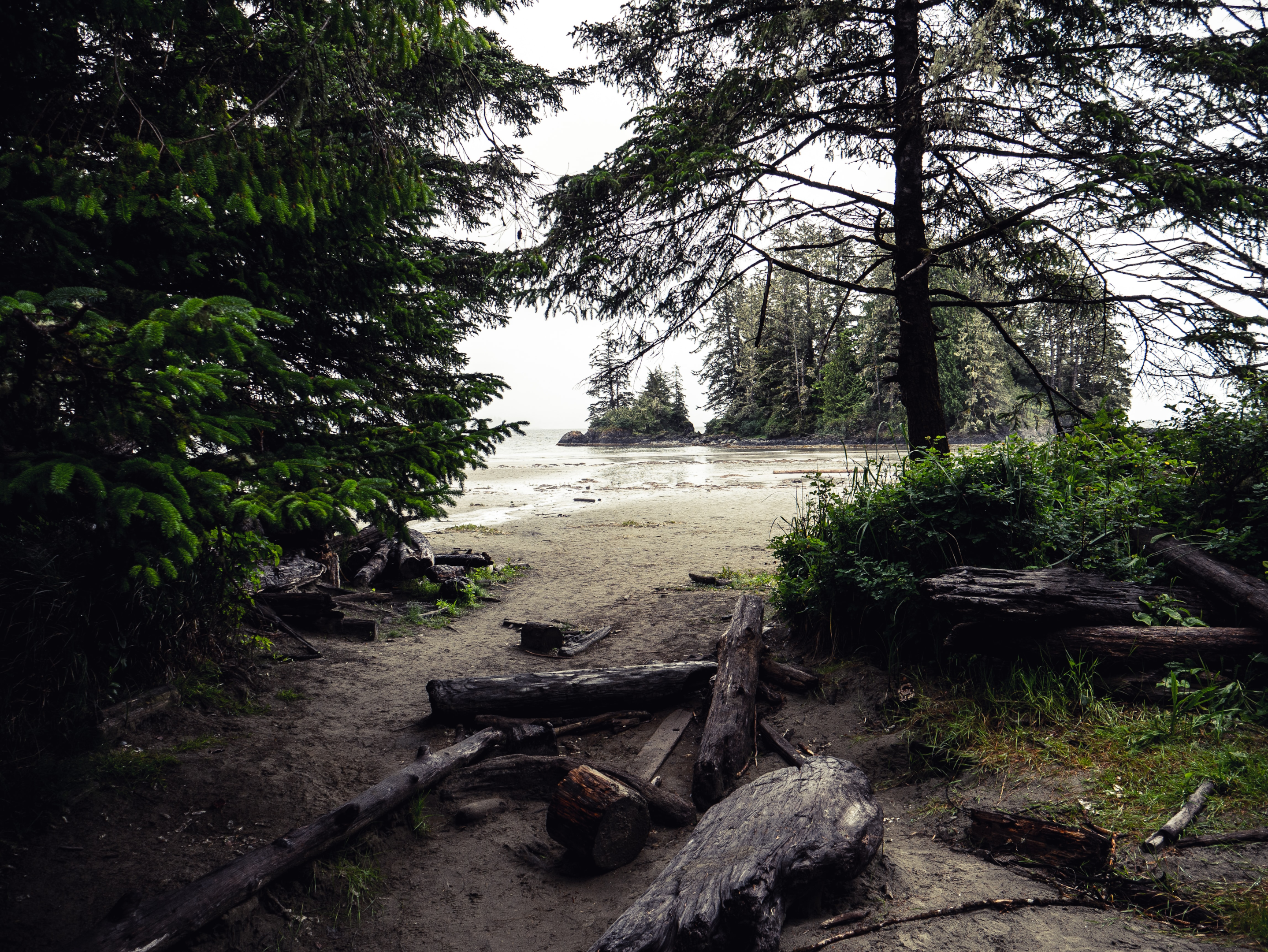 Tofino is one of the famous coastal towns and is a well-known place for adventure enthusiasts.
Tofino is situated in the Tla-o-qui-aht First Nation around UNESCO Clayoquot Sound Biosphere Reserve which makes it the perfect spot for every nature lover to come and enjoy.
You can start your journey in Tofino by visiting the long beach in Pacific Rim National Park. You may also hike through the rainforests to beaches and coves. You should also go kayaking around Clayoquot, go whale watching, surf on the beaches, check the botanical gardens out, and much more.
11. Mabou, Nova Scotia
With a little over 1200 inhabitants, located south of Cape Berton Highlands National Park is this charming town. Mabou is known specifically for its music, it is everything here. Whether it is in the form of live music or the form of family square dance, you should be ready to experience some of the best Scottish music.
This small town has seasonal markets, music, and exceptionally tasty seafood. While in Mabou, you must check out various places like Mabou Harbour Lighthouse, if you like outdoor activities then Cape Mabou Highlands Hiking Trails and check out West Mabou Beach among many things.
12. Elora, Ontario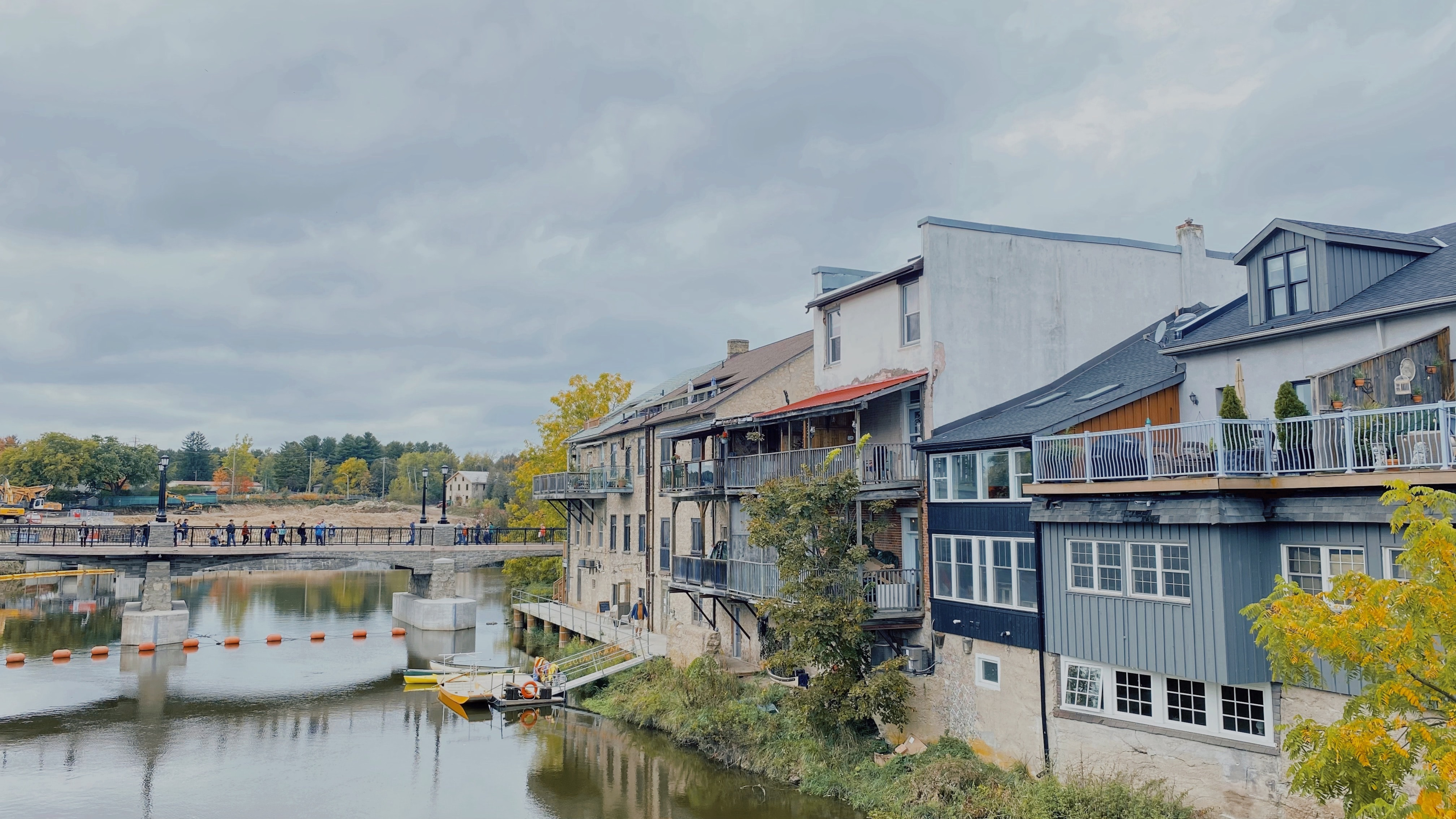 To visit Elora, you just need to take a small drive from Toronto. When you reach here in Elora, you would feel like you are worlds apart from a large city.
If you visit it, you can do many adventures like hiking, doing water sports like kayaking, and floating down the grand river using a tube.
Though, the main attraction as one may say for the tourists is the Elora Gorge Conservation Area. Elora also hosts a Rockfest that happens every summer which showcases music from music artists from Canada and beyond.
There are also many cute shops, amazing restaurants, and historic buildings for people who are interested to see. It can also be called a place for young people looking for their next adventure not too far along.
13. Trinity, Newfoundland
A small town located on Trinity Bay in Newfoundland, Trinity is a town rich in history and theatre which offers a lot of things like saltbox houses, theatre traditions, a National historic site, and much more.
Trinity is said to be one of Newfoundland's most storied towns filled with history and beautifully preserved saltbox houses.
When in Trinity, you can visit St. Pau8l's Anglican Church, watch a production in the Rising Tide Theatre, if you want to spend some time outside, you can also check out the Gun Hill trail for a short hike.
Checking the historic sites out like Trinity Visitor Centre, Lester-Garland House, Trinity Historical Society Museum, etc. is something you shouldn't miss out on. Watch blacksmiths work and learn about barrel making at Green Family Forge.
14. Squamish, British Columbia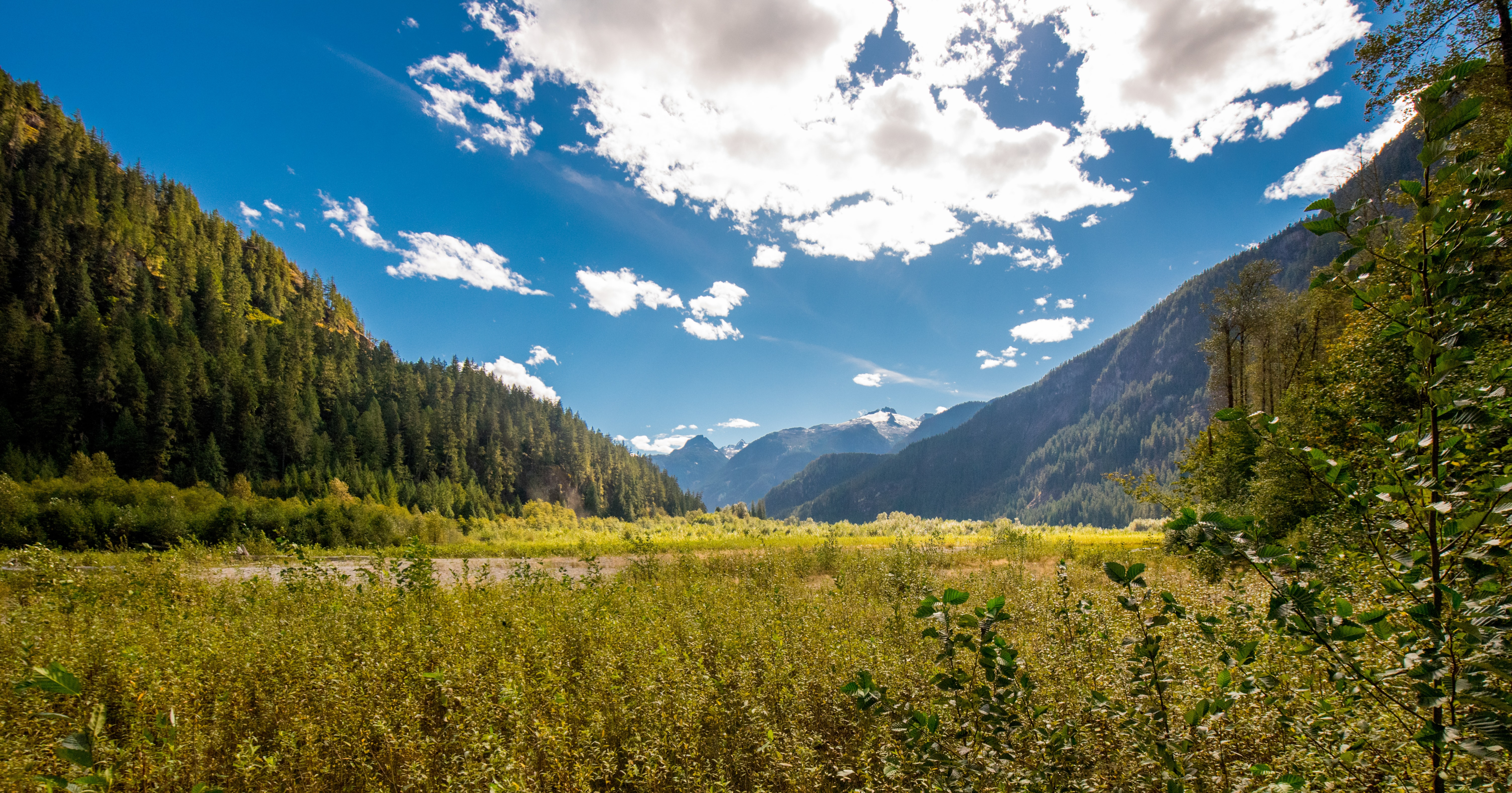 With its small but rapidly growing population, Squamish at over 19,000 inhabitants is a place you don't want to miss out on.
It is famous for its outdoor activities like hiking, mountain biking, rock climbing, kiteboarding and so much more. You cannot get enough of this place as it offers not only great activities but also exquisite locally-made goods and treats.
In case you visit Squamish here in British Columbia, you would have the honour of enjoying the Squamish Loggers Sports Festival, Biking festivals, Wind Festival for the Arts, and more.
15. Summerside, Prince Edward Island
Summerside became a town back in 1877 and though it is small in size, it is the second-largest 'city' amongst all the small towns in Canada on Prince Edward Island with lots to do here. Its history lives in the heritage buildings.
While visiting, you can learn so much about the town's history by checking out the Wyatt Historic House Museum which showcases Summerside's past. You can also see plays at the Harbourfront Theatre, eat delicious food and drink and shop at local shops.
16. Goderich, Ontario
Called Canada's prettiest town, Goderich was founded in 1828 and was named after the British President of the time. This small town has won many prizes in community competitions.
The name, prettiest town in Canada was supposedly given by Queen Elizabeth II herself. There are many historic buildings and attractions like Huron County Museum and Huron Historic Gaol. However, visitors would be more attracted to the pretty beaches of Goderich.
In case you are visiting the small towns in Canada, don't miss out on Godrich.
17. Ucluelet, British Columbia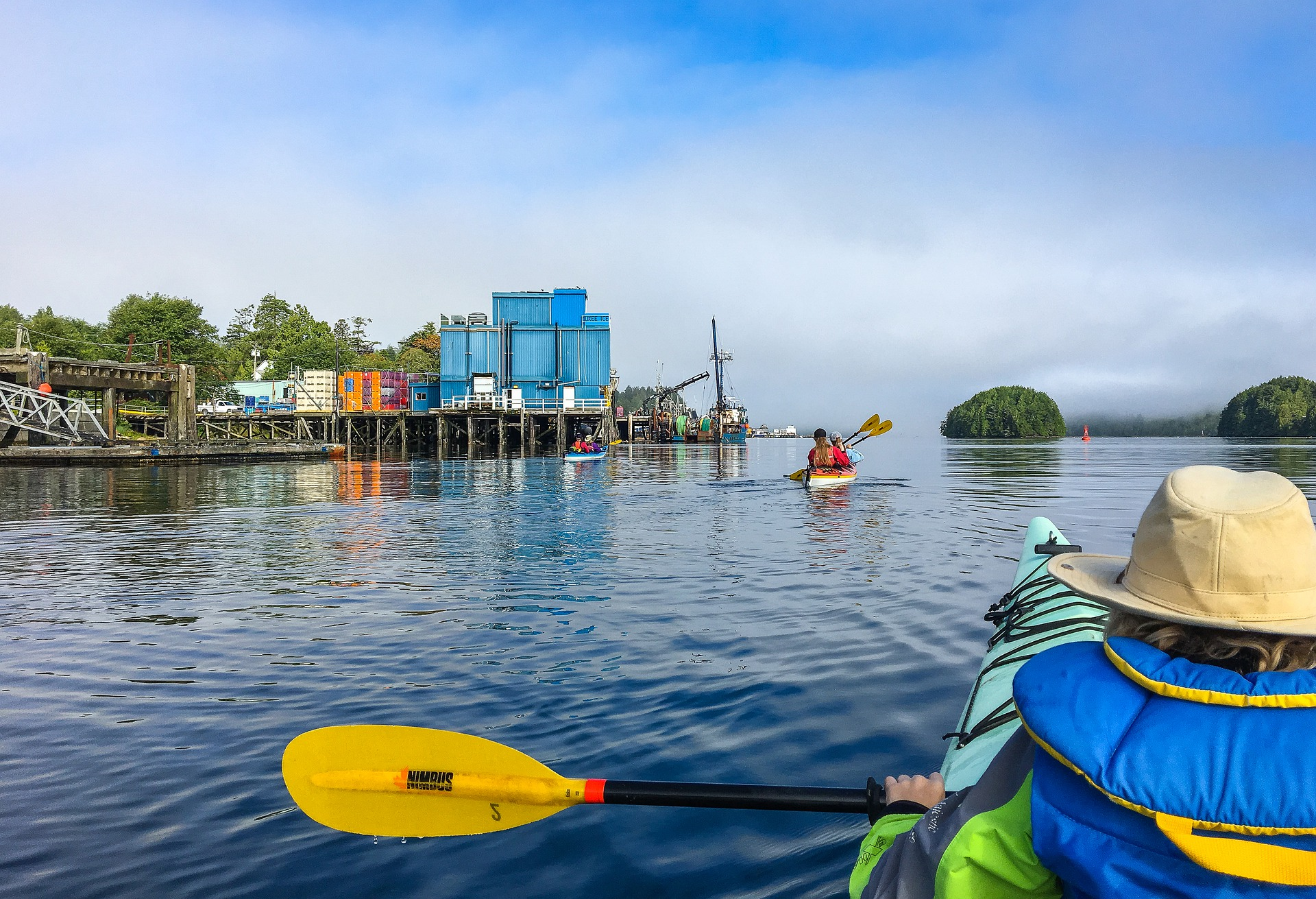 Situated on the rugged west coast of Vancouver Island, Ucluelet offers a lot of attractions like surfing, beautiful beaches, fishing boats so you can have the perfect fishing experience, whale watching, and much more with less crowd so that you can have the best time.
With a population of around 1700 people, Ucluelet is a beautiful place to visit and also stay, the people who live there can confirm that. So when you are visiting small towns in Canada, be sure to take out a day for Ucluelet for sure.
18. Niagara-on-the-Lake, Ontario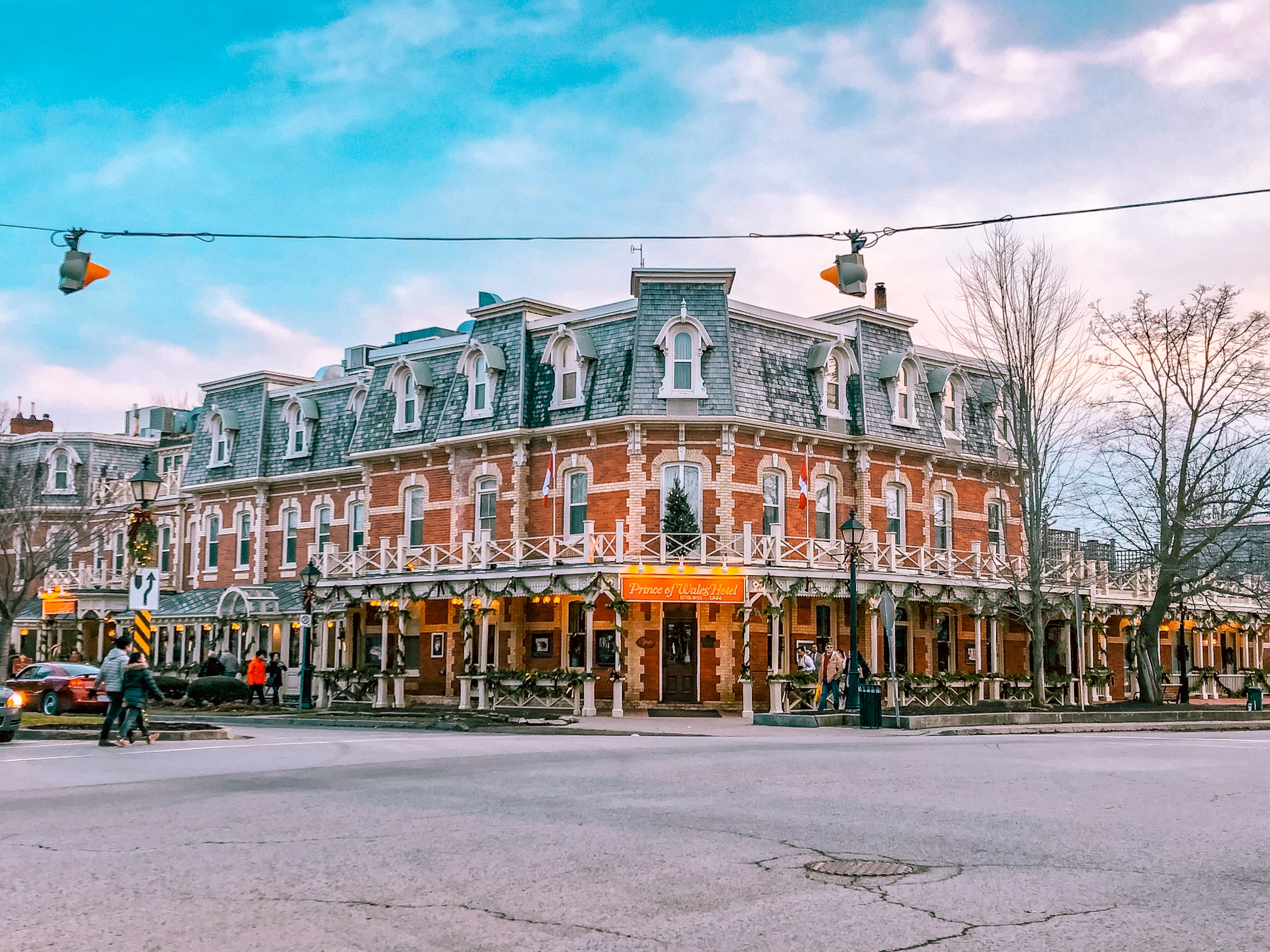 Saving the best for last, Niagara-on-the-lake is known as 'the loveliest town in Canada'; with a population of over 17,000 inhabitants.
Situated on the southern shores of Lake Ontario, not far from Niagara falls, it is famous as a popular tourist destination, especially in summer. There is a lot you can do in Niagara on the lake like visit the oldest Catholic and Anglican Churches in Ontario named St. Vincent de Paul and St. Mark's Church.
In case you are visiting between April and November, you can experience the world-class Shaw Festival, a theatre festival that takes place every year.
Niagara on the lake is one of the prettiest and most lively small towns for a summer getaway. This is one of the small towns in Canada that you should check out.
Frequently Asked Questions
1. What Town in Ontario Is the Most Beautiful?
The closest city to Toronto Pearson is Elora in Ontario, which can be reached by car in slightly over an hour from Guelph. What has been named "Ontario's Most Beautiful Village" offers a wide variety of things to experience.
2. What Makes Niagara-On-The-Lake Unique?
The Shaw Festival, which produces top-quality theatre, is located in Niagara-on-the-Lake. For approximately 250,000 visitors, over 10 performances are presented each season in the Festival Theatre, Royal George Theatre, & Jackie Maxwell Studio Theatre in the heart of the city.
3. What Canadian City Is the Cheapest?
Québec's Trois-Rivières. Trois-Rivières is likely one of the most affordable cities in Canada for renters to live. In addition to being in the least expensive province in Canada, the city has one of the lowest rents for a one-bedroom apartment in a major metropolis.
Conclusion
Canada is home to many beautiful places, towns, valleys, national parks, and much more. These were some of our favourite small cities in Canada.
From the National marine park to the Canadian Rocky Mountains, there is a lot to visit in Canada. You can see the most jaw-dropping wildlife and also enjoy shopping at the local farmer's market. Canada is full of big cities but also charming small towns.
In case you visit Canada, do visit some of these beautiful small towns and we are sure they'll end up becoming your favourites too.
Check out 10 Best Places To Live In Canada.