Exploring Alberta's timeless natural beauty is one of the most mesmerizing experiences for any visitor. If you have no idea about it, you must visit this wonderful province in Canada at least once.
There are several attractions, including Alberta campgrounds, to charm the visitors.
Enjoy the foothills, river valley views, group camping areas, wildlife, rocky mountains, and hiking trails while camping in Alberta and gain a memorable experience.
Find out the best Alberta campgrounds where you can go for group camping or rustic family camping here!
Best Alberta Campgrounds to Unwind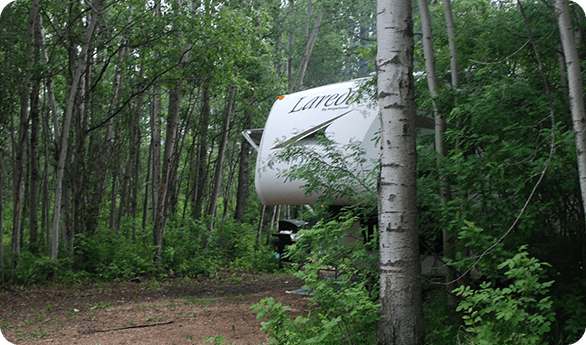 Packed with adventure, fun, and pleasure, Alberta camping is one of the best things to do in Canada. Have a look at the best Alberta campgrounds below.
1. Archie And Janet Hogg Park
Archie Janet Hogg Park is located at 64 Street West Alberta. The campground is a treat for all camping lovers, with large plants and wildlife.
The site also offers amazing fishing opportunities during the fishing season.
Janet Hogg Park is one of the biggest parks in Alberta. Situated along the Highwood River in Foothills County and has 40 campsites with several amenities, including a fire pit facility and picnic tables and benches.
Pets are also allowed to enjoy group camping or RV camping at this wonderful park.
2. Hallywood Campground and RV Park
Hallywood RV park is a family-friendly park having lots of opportunities for everyone to enjoy. There is a volleyball court and an amazing playground that attracts kids as well as adults.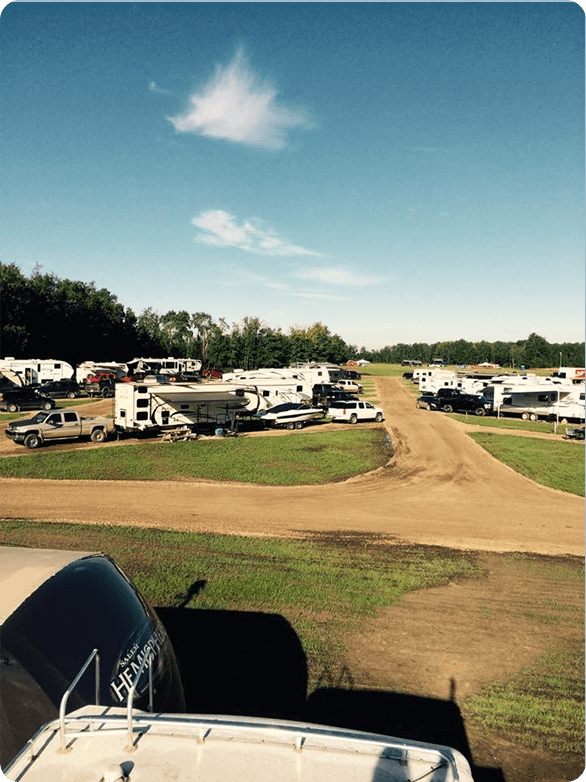 Stay in tents or walk along the trails around the park in its quiet and friendly atmosphere. There are many shaded spots, water facilities, and stalls.
It is one of the best Alberta campgrounds and a great spot for campers to visit with their family.
Location: 63214 Highway 44, Jarvie, Alberta T0G 1H0
3. Dinosaur Provincial Park
Dinosaur Provincial Park, a UNESCO World Heritage Site, is one of the unique Alberta campgrounds where you can spot dinosaurs' fossils in large numbers and participate in its fossil finder tour.
You can also join the Golden Hour Tour to explore the beautiful landscapes and interesting rock formations and click some amazing pics.
There is a visitor center, a museum showcasing the real bones of dinosaurs, and various interactive displays. Tent camping in such a wonderful atmosphere is a delight for all visitors.
Location: Township Road 210A, Alberta T0J 1T0 Canada
4. Gooseberry Lake Provincial Park
Gooseberry Lake Provincial Park is among the most amazing Alberta campgrounds, providing several options for visitors to have fun. The park is a perfect destination for kids as well.

You can walk along its hiking trails or enjoy the incredible experience of camping there at night. With plenty of trees and greenery, Gooseberry Lake offers beautiful views and various water activities, including kayaking and boating.
One of the most interesting things to do at this park is to enjoy birdwatching. It also provides great fishing opportunities, playgrounds, splash parks, and golfing facilities.
Location: 44 Street, Consort Alberta T0C
5. Two Jack Lakeside Campground
Two Jack Lakeside Campground is a beautiful campsite near Banff city in Alberta. The campground is surrounded by coniferous trees on both sides, giving you a perfect camping spot.
A beautiful lake view is an asset, you can enjoy swimming along the lake or relax in its quiet and lovely atmosphere. There are fire pits, lighting facilities, and washrooms available.
Location: Lake Minnewanka Loop Road, Banff Alberta T1L 1K2
6. Pine Lake Campground
Pine Lake Campground is in the Wood Buffalo National Park. This great place is equipped with all the essential amenities, including picnic tables, firewood, fire pits, tent pads, potable water, public washrooms, and a shower. You will also find a swimming area near the ground.
Overall, it is an amazing spot for tent camping and RV camping.
Location: Fort Smith, Alberta
7. Burbank Campground
Burbank campground is among one of the most beautiful Alberta Campgrounds. There is a cabin hall with showers, toilet facilities, proper seating arrangements, and a kitchen.
It is also open for meetings, weddings, or other private functions, as you can hire the space for rent.
The surrounding area, with lots of greenery and awesome views, is a treat to visitors' eyes. This is a great spot for a picnic with picnic tables, picnic shelters, and baseball amenities. 
Location: Burbank Road & Township Rd 393, Blackfalds, Alberta
8. Big Fish Bay RV Resort
The Big Fish Bay RV Resort is a large RV park that invites tourists from everywhere to have fun and enjoy different activities there.
There are two playgrounds for kids, a sandy beach, and group camping areas for campers to have fun. View the sunset from its well-equipped log cabins to have a memorable experience.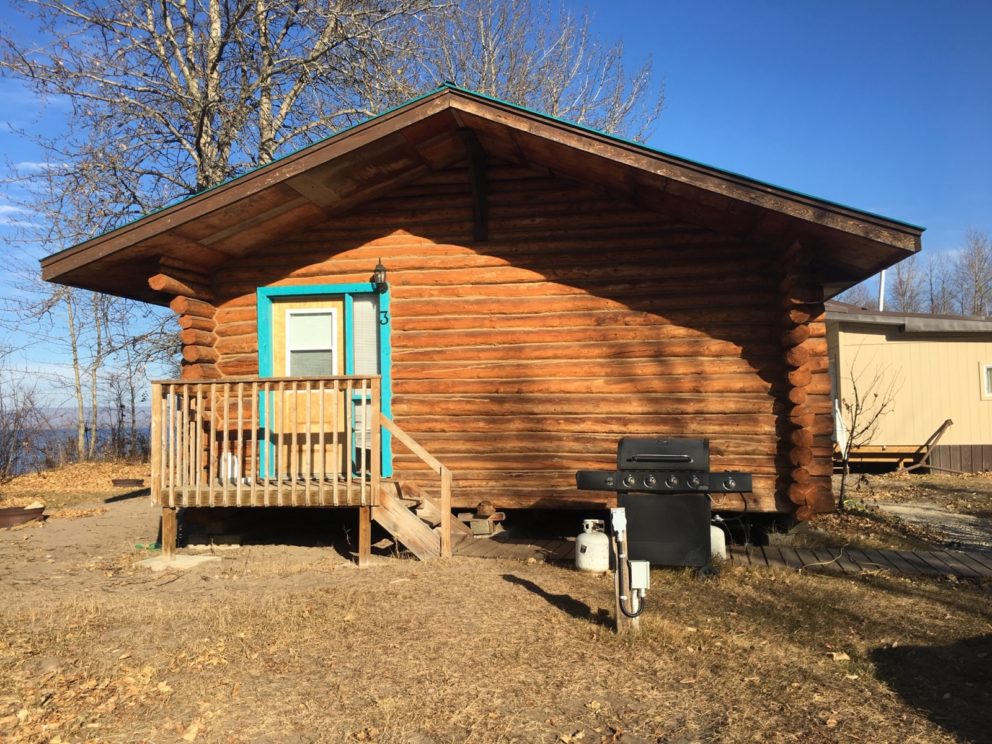 You will also enjoy swimming, bird watching, and fishing there. With fire pits all over the place, the resort is equipped with shower houses, washrooms, water, and firewood facilities.
Caretakers are also present at the campsite most of the time.
Location: Caribou Trail, Slave Lake, Alberta T0g 2a0
 9. Willey West Campground
Willey West Campground is one of the family-friendly Alberta campgrounds. A perfect place to take your kids and play volleyball and other outdoor games in its large playground.
There are several trails and wooden walkways that offer amazing natural views.
It has a beautiful park area and a beach to experience fishing, canoeing, swimming, and various water activities. It also provides a boat ramp for boaters, you can also enjoy RV camping or hiking.
Location: 7110 Highway 22, Drayton Valley, Alberta
Conclusion
So, what are you waiting for? Book your online reservations for these most wonderful Alberta campgrounds and experience the marvels of nature at their best.
These campgrounds are full of fun and adventure that's for sure, have fun!!
Frequently Asked Questions
1. How much does it cost to camp in Alberta?
Those who are camping must have a pass; a 3-day pass costs $20 per person and $30 for a yearly pass per person.
2. Is random camping allowed in Alberta?
Random camping is permitted in wilderness provincial parks with various limits and guidelines, although, it is not authorized within 1 kilometre of an approved camping place.
3. Can you camp for free in Alberta?
Remember that both national and provincial parks are not government land, and you cannot just go up and start setting up camp; you must sign up and pay to use a specific campsite.