Cambridge is a beautiful city located 100km west of Toronto. It is situated in southern Ontario. The city is located in the municipality of Waterloo and is placed at the meeting point of the Grand and Speed rivers. This charming city can be considered a day trip from Toronto. There are many places to visit and different things to do in Cambridge, Ontario.
The stunning city is famous for its visit to downtown Cambridge, historic sites, amazing food, and historic walking areas. Top Attractions include Cambridge Butterfly Conservatory, Riverside Park, Fashion History Museum, and many more. All in all one should visit a place like Cambridge, Ontario as it has something for everyone to enjoy. Here is the list of things to do in Cambridge.
1. Spending the day at the Grand River
A visit to the Grand River surely falls on the list of things to do in Cambridge. The river flows through the region of Downtown Cambridge. One of the must-visit places, the river is best known to spend a day having a picnic or trying local foods.
One can enjoy the river by going down the stairs to get a closer look but a view from above is also exquisite.
2. Famous for Churches
Centrally located in downtown Cambridge, the four churches cannot be missed in the list of things to do in Cambridge. The Central Presbyterian church lookalike of Notre Dame Cathedral transports you in time. Gothic in nature, the visit to this architecture is a must on the list of things to do in Cambridge.
Grace Bible Church is also located right across which also has the same architectural style making the visit worthwhile as one can enjoy both the churches with little distances to travel.
3. For the Butterfly Lovers
If you love butterflies, then you can visit the Cambridge Butterfly Conservatory. One can see a wide variety of tropical plants, birds, and animals. There are 40 species of butterflies and moths, most of which belong to the Philippines and Costa Rica.
One can see many exotic birds such as Gouldian Finch, German Roller Canary, and Pintail Whydah. Seeing these exotic birds makes a visit to Cambridge Butterfly Conservatory a must in things to do in Cambridge. You can also visit the cafe and shop from the gift store to complete the trip.
4. For the love of Theatre
The experience of the theatres of Cambridge also falls into the list of things to do in Cambridge. Theatres such as Dunfield Theatre, The Hamilton Family Theatre as well as The Cambridge Community Players theatre come up with plays and a range of different shows all year round.
The 500-seat theatre showcases show of varied types from Broadway Musicals to Comedic Plays with occasional live music shows too.
The Hamilton Family Theatre
The Hamilton Family Theatre is also a 500-seat theatre facility located along the Grand River. It is situated near fantastic dining, a good shopping area, and beautiful architecture to make the visit worthwhile.
5. Spend a day Hiking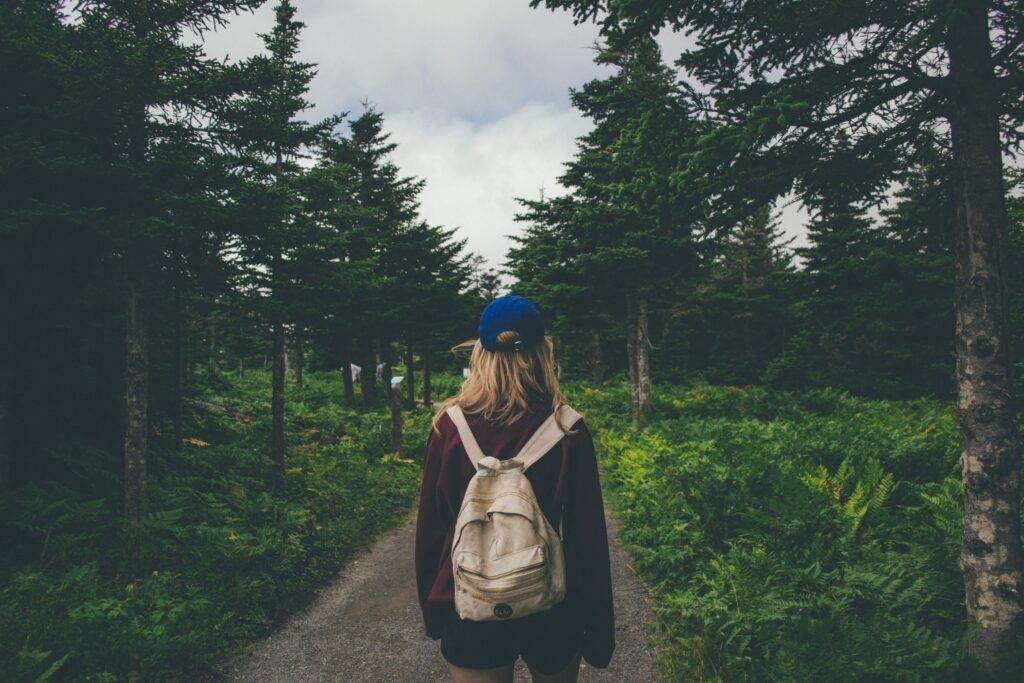 One cannot miss the activity of hiking trails when visiting Cambridge. It takes a top position in the list of things to do in Cambridge.
Cambridge has so many trails for hiking such as Grand Trunk Trail, Mill Run Trail, Linear Trail, and many more which makes hiking trails a must-do activity when in Cambridge. One can enjoy the Cambridge nature and see different species making it an amazing experience.
The Grand Trunk Trail is the best for those whole love biking and hiking trails. One can enjoy nature, and birds and see beautiful sites while walking the wooded forest trails.
Famous for trails, Cambridge has another trail known as the Mill Run trail which connects Hespeler and Preston. One can enjoy a nice relaxed walk, run or bike with friends and family. Starting from Riverside Park, one can enjoy the Cambridge sights of bridges, water dams, and trees.
Located in the town of Preston, the trail runs along with the Speed and Grand rivers. It is easy to follow and has good access to the rivers with gorgeous views of plant life, birds, and wildlife.
Starting from the Cambridge trailhead at one end to the Paris trailhead at the other, the trail is popular among bikers and runners. Paris trailhead starts at 58.2km and continues to end at the Cambridge trailhead at 77km. Hence Paris trailhead walking towards Cambridge is a must in the list of things to do in Cambridge. But the thing to keep in mind is that the trail remains busy during the day so plan accordingly.
6. Enjoy a Picnic
How can one miss the enjoyment of a picnic when visiting a park. Cambridge has a variety of parks to spend a day having a nice winter walk and enjoying a picnic afterward. The experience of being surrounded by such scenic nature is a must in the things to do in Cambridge.
The park is a must-visit with family and friends to spend an afternoon. This park alongside the Grand River is one of the good photo stop points as one can click beautiful pictures of the river with the church in the background.
One of the best parks, Riverside Park has a lot to offer as one can enjoy different outdoor activities here. It is the best place for sports lovers as it has the best public tennis courts and soccer fields. It is widely enjoyed by those who love mini trails.
One can enjoy a picnic in the park which has 4 picnic areas, a large children's playground, and many walking trails. Riverside Park hosts the annual Cambridge Rib Fest every summer which should be attended.
Located in the small town of Blair at the edge of Cambridge. The place is famous for its trails and historical structures. The Sheave tower is a little hidden gem that shouldn't be missed. One can visit the tower and can have a family picnic afterward.
7. Have a nice walk in the Park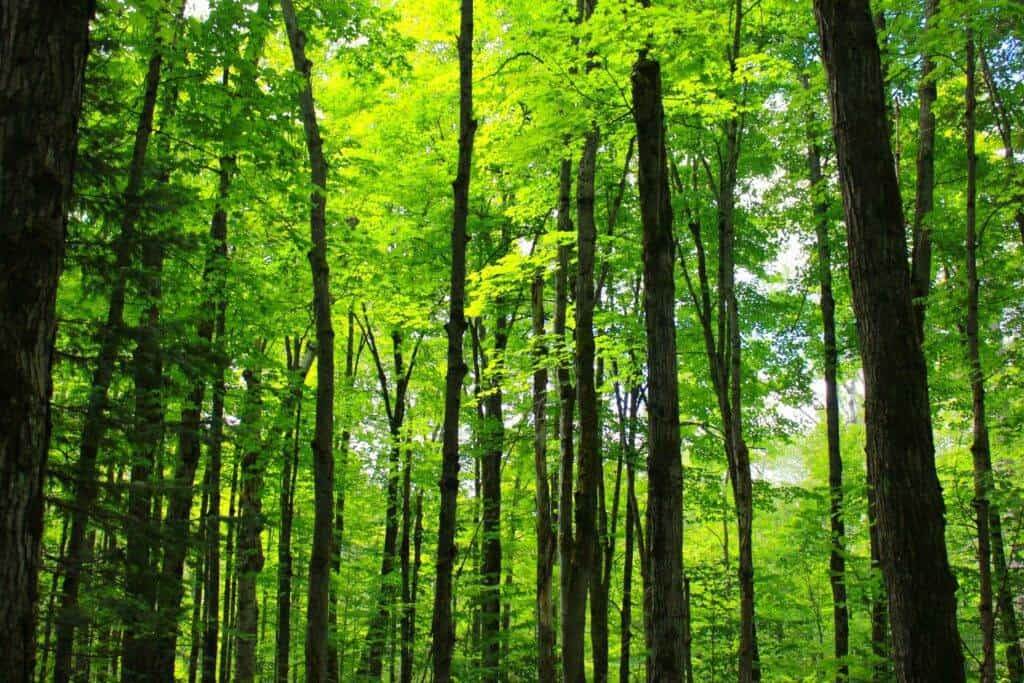 A walk in the park is a must include in the things to do in Cambridge. Churchill and Mill Race Park are the ones to take a stroll. One can enjoy the view while taking a walk.
The park features good soccer fields, a large children's playground, and a pretty good spray pad. It is also known for some of the best sledding hills in the city. It's a perfect place to visit with kids and family. One can take a nice evening walk to end the day.
Located in Downtown Cambridge, a small park with views of the Grand river won't disappoint. Hence making it to the list of things to do in Cambridge.
8. Cambridge shopping
A visit to a new place is incomplete without shopping. Shopping should be included in a list of things to do in Cambridge as it has the Cambridge Smart center which one can visit for a satisfying shopping experience.
Farmer's Markets such as Hespeler Village Market, and Cambridge Farmer's market also are must-visit. Cambridge farmer's markets are a must in the list of things to do in Cambridge.
All bakery food lovers must visit the Cambridge Farmers market. Famous for its delicious baked goods and fresh meats, it's a must-visit on Saturdays from 7 am to 1 pm as one can experience the European atmosphere on a visit. You can buy delicious cheese, fruits, and vegetables too. All in all one must visit the Cambridge farmers market.
You will find local food and artisan crafts in this market which is one of the two seasonal markets in Cambridge. It is located in downtown Hespeler and one must visit and support local businesses.
It has a wide variety of stores with Walmart across the mall. It also features an ice rink and one can take skating lessons. Cambridge shopping is incomplete without a visit to the Cambridge smart center.
9. Indulge in Cambridge History
Knowing the history of a place is a must when visiting a new city. Going to the Mcdougall cottage and Fashion History Museum is a must on the list of things to do in Cambridge.
One of the well-known historic sites downtown Cambridge is the Mcdougall cottage. This historical site dates back to 1858. It is a well-preserved cottage and a part of the area museum system. The small original stone cottage made of granite tells a lot about Scottish heritage and culture. It also hosts various events among which the tiny quilt contest is a must-attend event.
The fantastic architecture of Mcdougall cottage is worth praising and the cottage also features a small but interesting garden with beautiful flowers and plants.
If you love Fashion and want to know its history in Cambridge then you must visit the Fashion History Museum. It is one of the history museums dedicated to fashion which started in 2004.
The history museum has 10,000 garments and accessories, some of which of them date back to the 1600s. It has both historical as well as contemporary design pieces.
10. Cambridge food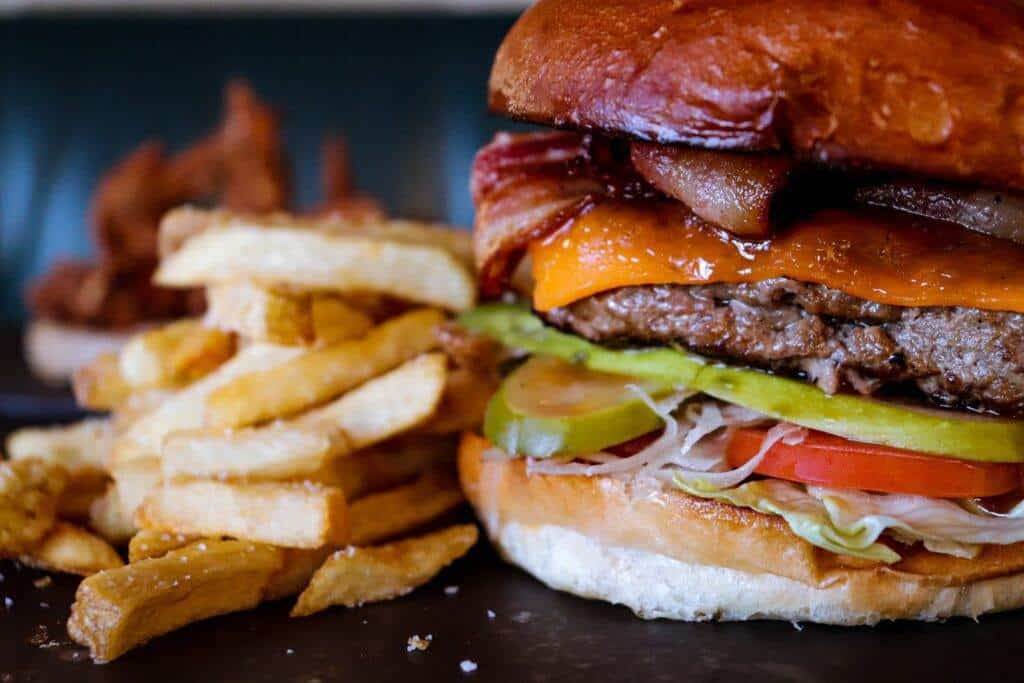 Trying the food of a place can tell a lot about its culture. Top attractions include L. A Franks for its best hotdogs, Dee's bakery for its mouth-melting tarts, and many more. Tasting and having the local cuisine of any place is a must hence going to famous restaurants and bakeries is a must in the list of things to do in Cambridge.
Your visit to Downtown Cambridge will be incomplete if you don't visit the famous L. A Franks. The place sells the best hotdogs, onion rings, burgers, fries, and ice creams. The big greasy burger meal is a must-try.
Located in West Galt, Dee's Bakery is famous for its mouth-melting butter tarts. Available in a wide variety of flavors such as caramel, raisin, chocolate, and vanilla, the bakery is a must-visit.
For the chocolate lovers out there, this candy and nut shop is a must-visit. The place is famous for its delicious chocolates. This family-run store is a gem for the locals and has a wide variety of nuts, candies, and chocolates for all occasions from birthdays to anniversaries of your loved ones.
For the Fish and chips lover out there, these ones are for you. Barnacle bills sell the most delicious fish and chips which you can enjoy while taking the evening walk into the core of downtown. The Cambridge sculpture garden is nearby which is a must-visit in the area.
One of the top pubs in the area, Fiddle and Firkin is known for its food, drink, and live music. Do a visit to enjoy the Cambridge nightlife.
If you are a beer lover, then you must visit 4 Fathers Brewing Co. You can expect a fine dining experience in this brewery cum restaurant with ping pong tables and high bar tables. It is known for its service and food among the locals.
Another beer spot, Rhythm & Brews is popular among locals for its great ambiance, good service, and lovely beers.
11. Visit the Cambridge Museums and Art Galleries
Cambridge has three separate galleries with their own uniqueness. You must visit them as they are on the list of things to do in Cambridge.
If you love contemporary art and want to see work by local artists then Queen's Square Gallery and Preston Gallery are the best galleries for it. Special exhibitions are also held by them.
Another lookout point is the Riverside Gallery which also has exhibitions based on design and architecture. They showcase beautiful furniture and wall hangings.
12. Enjoy the stunning streets
The visit to streets such as Brant Street, Aberdeen Rd, and Lansdowne Rd should not be missed in the list of things to do in Cambridge. These streets feature the finest historical properties of Cambridge placing them on the list of things to do in Cambridge.
13. Queen's Square
If one wants to sit, relax and enjoy the fountain, then one must visit the Queen's Square. Surrounded by two beautiful Cathedrals and a library, this place falls on the list of things to do in Cambridge. One can have a picnic or enjoy the best coffee places such as the Melville Cafe or Grand Cafe. Visiting this place is a must as it falls on the list of things to do in Cambridge.
14. Langdon Hall
Located in the Town of Blair, Langdon Hall is best for those people who love to visit historical sites. The site provides complimentary wine tasting for wine lovers and provides the famous Cambridge spas.
The hall is also used as a wedding venue with its amazing history hence can be considered for spending a relaxing weekend making it to the list of things to do in Cambridge.
15. Shade's Mills Conservation Area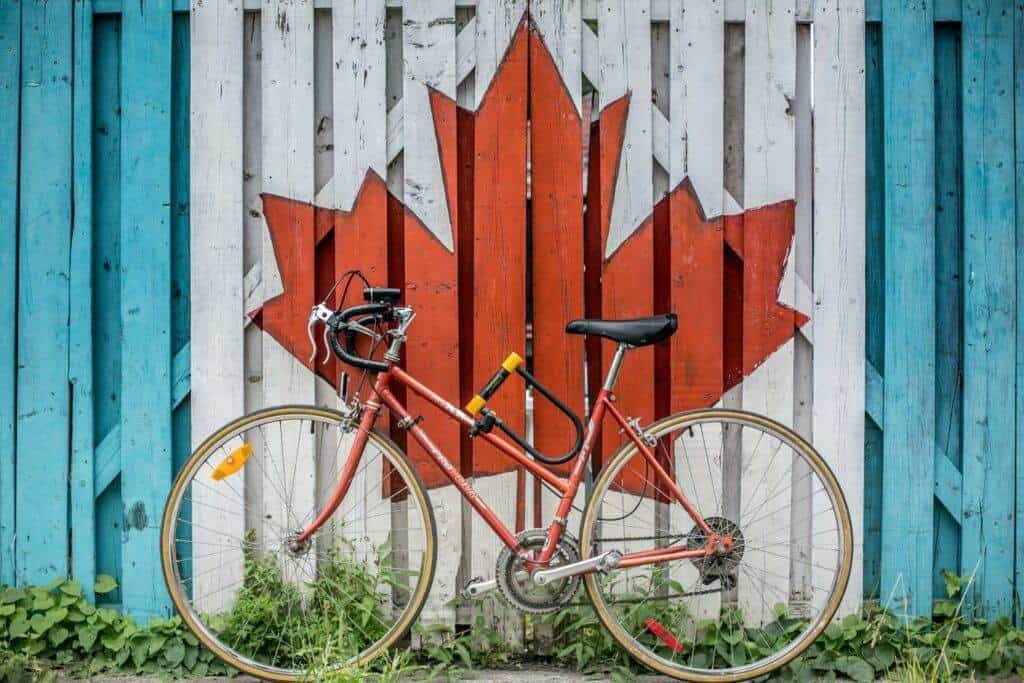 If you love the outdoors then you should visit the Shade Mills Conservation area where anyone can enjoy a wide range of activities such as swimming, cross-country skiing, and sports fishing. There are many biking trails to enjoy a bike ride as well as hiking trails of about 12 kilometers for a good hike. Play areas and beautiful beaches are the few other available amenities to enjoy.
16. Cambridge Sculpture Garden
The Cambridge sculpture garden is located on the banks of the Grand River and is known for its 130-year-old oak tree making it a must on the list of things to do in Cambridge. Located across Hamilton Family Theatre, the garden is free to the public and holds art shows and children's art programs. There are four permanent pieces along with features by local, national, and international artists.
17. Galt Collegiate Institute
The beautiful stone building is one of the oldest operating high schools in Ontario. It has a rich history which makes its visit a must in the list of things to do in Cambridge. It is characterized by a green copper roof which can be seen from downtown as well as the river. It faces Water Street beside the old train bridge. The building has two beautiful towering pillars and is known to be haunted. Do visit and see for yourself.
18. Love a round of Golf?
Cambridge is also known for its outdoor activities such as Golf. Galt Country Club and Deer Ridge Golf Club are best for golfing. Galt being the oldest and Ridge being voted the best, both are equally famous among golf lovers.
19. Famous Cambridge Festival
Cambridge does not fall behind in terms of hosting festivals every season. It showcases the rich history and cultural heritage of Cambridge beautifully. Cambridge fun is incomplete without having an experience of Cambridge Festivals. Hence the experience of these festivals surely falls on the list of things to do in Cambridge.
The Christmas in Cambridge series held throughout December is very popular. It includes parades, live entertainment, food tastings, and outdoor ice skating.
Cambridge Arts Festival, Cambridge Tour de Grand, Forbes Park Music Festival, and the Cambridge Scottish Festival entertain during summer with their different events and for fall, Cambridge offers Cambridge Fall Fair which is a four-day event.
20. Join an art class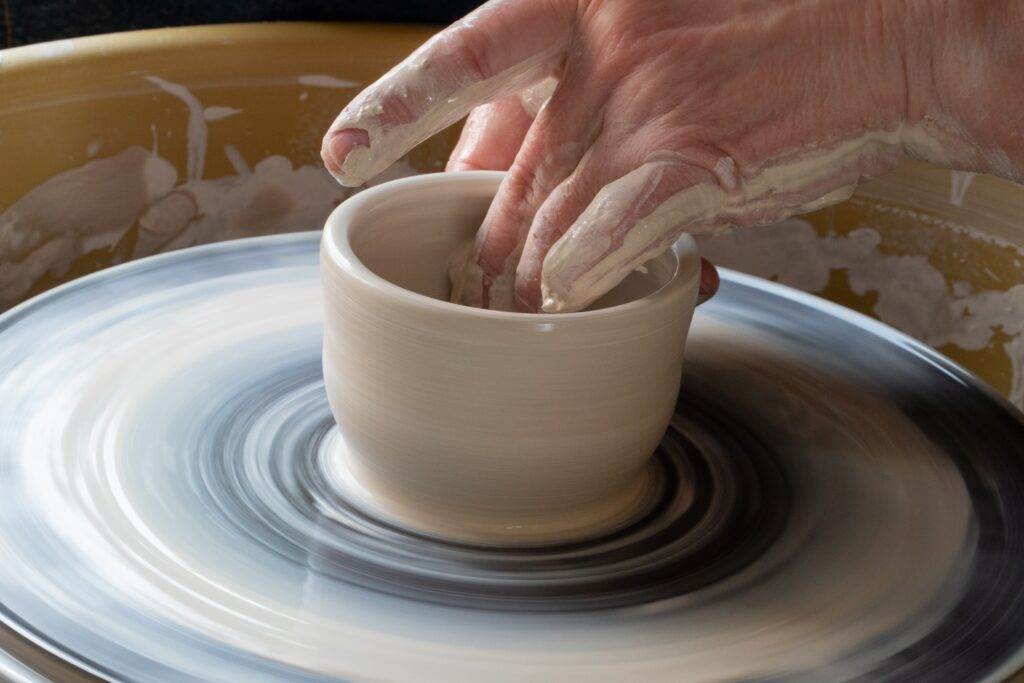 The Cambridge Centre of Arts provides pottery, sewing even ballroom dancing classes. After classes, one can enjoy the exhibits in the center. One can enjoy Cambridge classes and experience various artwork with a variety of exhibits. If you enjoy enrolling yourself in a creative class then you must add this to your list of things to do in Cambridge.
21. Cambridge boat tours
How can one miss the activity of boating when visiting a place hence this surely falls on the list of things to do in Cambridge. Canoe camping and backpacking trips can be enjoyed in the Algonquin Provincial Park and from Belwood Lake to Lake Erie. Ontario Backwoods Outfitters provides services, offering proper guidance, meals, and equipment, making it an overall package.
Conclusion
In all, one can say that these are the things one can do in Cambridge. One can do these activities and enjoy them when visiting Cambridge, Ontario. One can enjoy a quiet weekend away from Toronto with family and friends. Even though the place is not high on tourism but places like Cambridge need their fair share of appreciation as the place provides a variety of things to do from hiking to activities such as golfing and canoeing.
Cambridge is a place less explored and hence should fall into a traveler's list of places to visit. From historical sites to parks and from amazing food to great farmer's markets, Cambridge has something to offer to everyone.
Looking for what to do when visiting Ontario Provincial Parks? Check out the guide on The Top 8 Ontario Provincial Parks.
Want to know about other places in Ontario? Check out 20 things to do in Tobermory Ontario.