Music in the life of people has, from time unknown, played an important role. It has the power to transform our emotions. It is often said that music reaches parts of the brain that other compellingly stimulates the brain because of our emotional connection with it. Often what we cannot express with words is conveyed using these composed sounds into rhythmic tunes.
To celebrate their passion for music, four individuals came together, namely Marcus Mumford, Winston Marshall, Ben Lovett and Ted Dwane, and in the year 2007, formed a band in London named Mumford and sons. Their songs in folk-rock, alternative rock and indie-folk genre won millions of hearts in no time. The band mostly played keyboards, drum kits, guitars, and traditional folk instruments which includes banjo, mandolin and resonator guitar.
Interesting Facts On Mumford And Sons
To get to know the British band a little more and journey through their period of transformation from what people labelled a 'scene' into a global heartthrob, a few interesting facts about Mumford and sons and its emergence are listed below.
1. Marcus Mumford Is Not The Father Of The Band Members
Although the name suggests the band members are related to one another, surprisingly, that is not the case. According to one of Ben Lovett's indications, the name originated from the idea to elicit a sense of an 'antiquated family business name.' Marcus Mumford, through the name of the band, became the most visible member but was also the organizer of the band and their performance.
2. Multi-instrumentalist Members Formed The Band
The entire band was formed by multi-instrumentalists, musicians or artists who can play two or more instruments with proficiency. Marcus Mumford, Ted Dwane and Ben Lovett were the band vocals.
Mumford is the lead vocalist who plays electric guitar, acoustic guitar, mandolin and drums, including kick drum. Ted Dwane plays the bass guitar and double bass. Ben Lovett plays keyboards and piano. Winston Marshall was the former banjoist and lead guitarist of the band. He mostly played the banjo, guitar, resonator guitar and dobro.
3. West London Folk Scene
Around the same time, a few similar folk bands rose to eminence in West London, giving rise to the label 'West London Folk Scene.' Mumford, however, understated this as an exaggeration.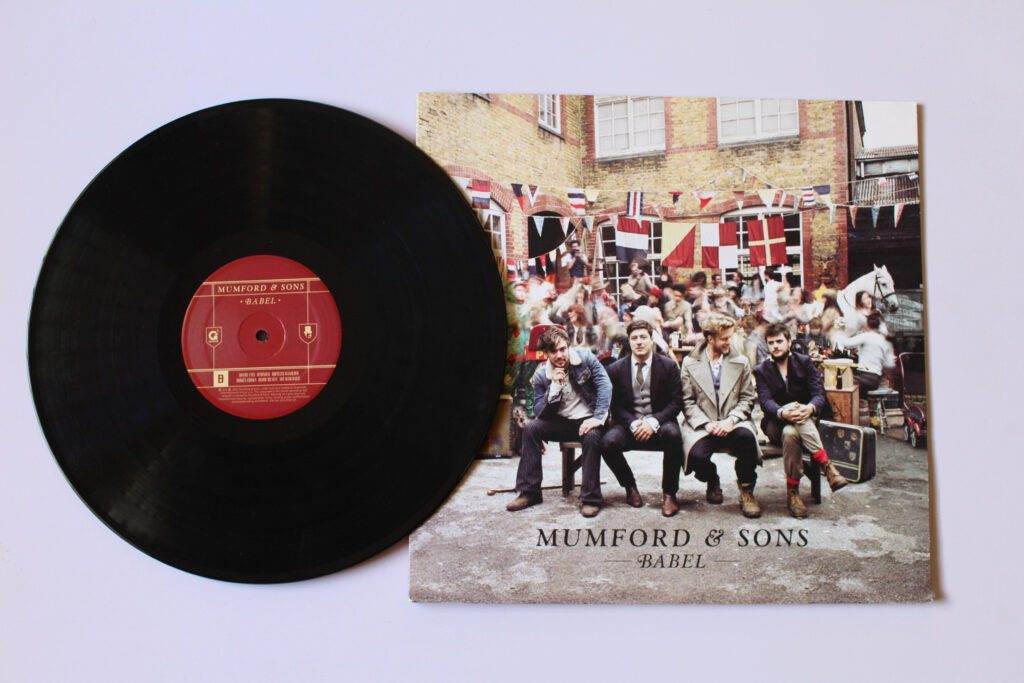 In one of his interviews with the Herald Sun, he stated that it was more of a coincidence that a few bands that played music of similar genres happened to operate in the same area of the country, which some overenthusiastic entity must have given a label of 'scene.' According to him, it was more of a community.
4. The Band's First Appearance And Project
After completing an extensive UK tour with the help of Alessi's Ark, Sons of Noel and Adrian, Peggy Sue and some others in February 2008, the band's first appearance was marked in June 2008 when they first appeared at the Glastonbury Festival.
This was followed by completing their first project after a year of extensive hard work. The project was an Extended Play named Love Your Ground, released in November 2008 on Chess Club Records.
5. Gentlemen Of The Road
The band founded Gentlemen of the Road in 2009, a live promotion company, record label and organizer of a global series of Stopover Festivals. They signed a licensing deal with Island Records, Dew Process, Glassnote Records, and Cooperative Mushrough, their label.
6. The Debut Album, Sigh No More
On 2nd October 2009 in the UK, the band released its first debut album: 'Sigh No More.' The only song included in 'Sigh No More' from 'Love Your Ground' was 'Little Lion Man,' which also was the album's lead single. The second single, 'Winter Winds' then release with the others.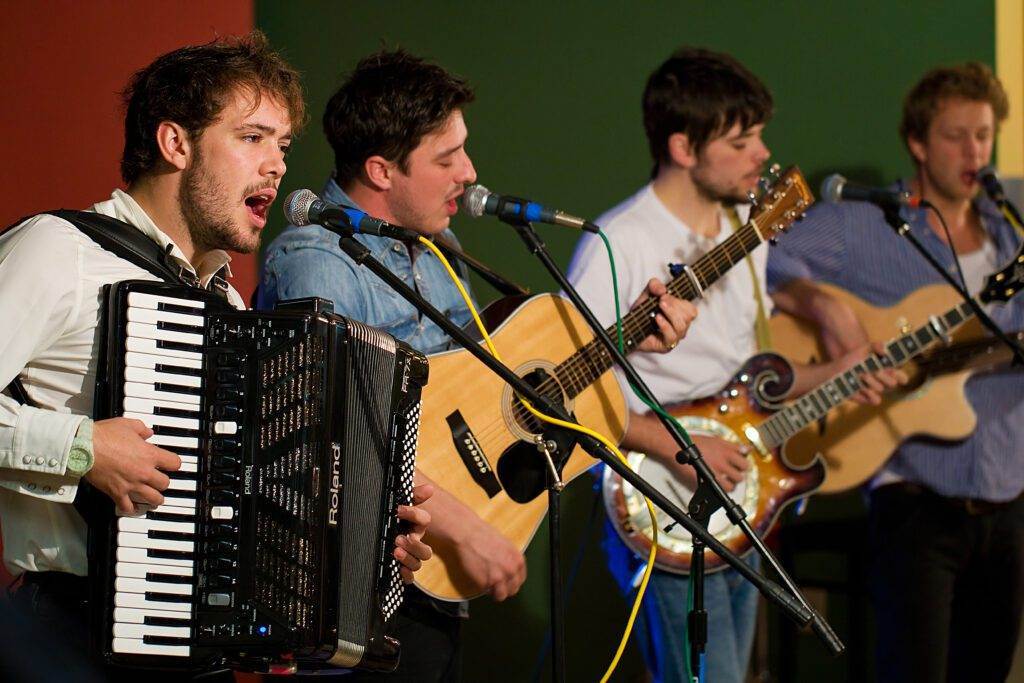 In USA and Canada, the album was released on 16th February 2010. At No. 11, the album entered the UK Albums Chart, then peaked at No. 2 on 20th February 2011, after which Mumford Sons received the Album of the Year award at the Brit Awards. It also topped the Billboard 200 chart at No.2 in early 2011. The album sold over a million copies in the UK and over three million in the United States.
7. Little Lion Man
The lead single of 'Sigh No More,' 'Little Lion Man' was named record of the week by Dave Berry of XFM.
DJ Zane Lowe of BBC Radio 1 made it his 'Reaction Record' on 27th July 2009. Later in the evening, he named it the Hottest Record In The World.
It also topped the Triple J Hottest 100 list for 2009 with the most significant margin in the chart's history by January 2010. They played it in their first performance on US network television.
They earned their first Grammy Award nominations for Best New Artist and Best Rock Song for Little Lion Man in December 2010.
8. Babel
'Babel,' the second album of Mumford and Sons released on 21st September 2012. 'I Will Wait' premiered on Zane Lowe's show as the album's lead single.
On 29th August 2012, Mumford Sons recorded their concert at Red Rocks Amphitheatre in Colorado. This new album, on the UK Albums Chart and the US Billboard 200, debuted at No. 1. A Babel tour was released in November 2012 for the first phase of a 2013 world tour.
At the Austin360 Amphitheater in Austin, Texas, after performing two shows on 8 & 9 June 2013, bassist Ted Dwane checked into a hospital the following day. A blood clot was diagnosed on the surface of his brain, following which surgery was performed to remove it. The band cancelled the rest of the Summer Stampede Tour, and a 5-month break was announced.
9. Wilder Mind
Mumford Sons returned with their third album, 'Wilder Mind,' on 4th May 2015. It was an international success, topping the UK Albums Chart and the US Billboard 200 and reaching the top 5 in nine other countries.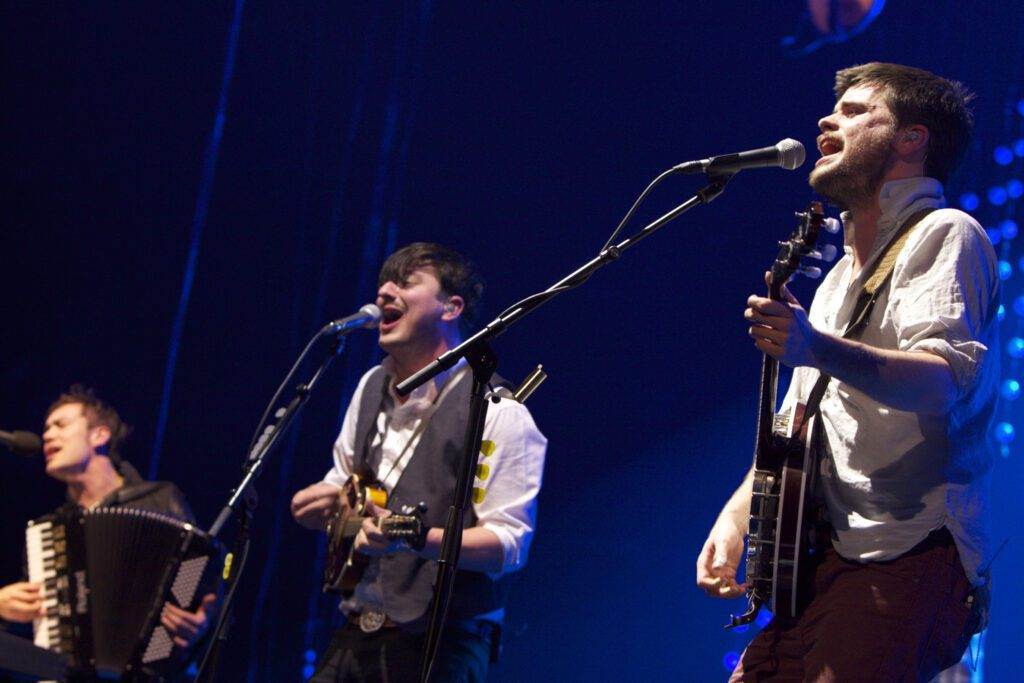 This album marked the departure of the group's folk-rock round as they abandoned their signature acoustic instruments, banjo and upright bass, for electric ones and added a session drummer to fill out their rhythm section. On 1 May 2015, they performed a gig, an intimate show for friends and family. Next, they released an EP titled Johannesburg.
10. Delta
'Guiding Light,' as the new single and official audio was then declared announcing the release of their new album, 'Delta,' on 20th September 2018. The album, 'Delta,' with its official audio, was released on 16th November 2018. It was recorded at The Church Studios.
11. Winston Marshall's Departure
Marshall praised Andy Ngo, an American journalist and social media personality, on Twitter for his book 'Unmasked.' The 'Unmasked' was an important book critical of the Antifa movement. His tweet received backlashes on the app and criticism on social media.
Following the incident, Marshall apologized and announced he was taking time away from the band. He also denied the charges of being labelled a fascist. Later, he announced his decision to leave Mumford Sons so that he could speak his mind without affecting the band members and their families.
12. Strong Literary Influence
Much of Mumford and sons' lyrical content has shown substantial literary influence.
The debut album, 'Sigh No More,' derived lines from William Shakespeare's Much Ado About Nothing. The song, Roll Away Your Stone, has lines derived from Macbeth. 'The Cave' includes references from The Odyssey. St. Francis of Assisi, a book by author G.K. Chesterton, which is also reflected in the song.
'Little Lion Man' appears to retell the story of Chretien de Troyes' Yvain, the Knight of the Lion, which is the story of a knight who goes mad after betraying an oath. The songs 'Timshel' and 'Dust Bowl Dance' have similar themes from John Steinbeck's novels Of Mice and Men, East of Eden and The Grapes of Wrath.
Conclusion
Over the years, the band Mumford and Sons played and performed in front of friends, family and a great audience whose soul their songs could capture. Stage live performances across the country and playing in live concerts helped them to spread the aura of their songs. The band received enormous support through social media sites like Facebook, Instagram, and Twitter. The songs of recorded live performances are available to listen to on audio streaming apps like Spotify, Apple Music, YouTube Music, JioSaavn, Hungama and Gaana.
The albums they created received various awards: ARIA Music Awards 2010, Q Awards 2010, UK Festival Awards 2010, Americana Music Honors & Awards 2011, Billboard Music Award 2011, Brit Awards 2011, Billboard Music Awards 2013, Brit Awards 2013, Echo Music Prize 2013, Grammy Award 2013, Juno Award 2013, Ivor Novello Awards 2014, UK Americana Awards 2018 for their amazing vocals and music.