Nature at its best can be found at Island Lake, Orangeville Conservation Area. An outdoor oasis with over 300 hectares of lake, wetland, and forest offering four seasons of recreation can be found in the Town's northeast corner.
The conservation area has been a part of Orangeville's landscape since 1970, with the construction of two dams beginning in 1967.
Two trails were completed in 1975, and the education centre was built the following year. Over the past 50 years, the Island Lake Conservation Area has grown to include the construction of new roads, parking lots, picnic areas, restroom facilities, and a significant expansion of the trail system.
Hiking opportunities at Island lake Orangeville
Visitors can enjoy the park's signature eight-kilometre loop, the Vicki Barron Lakeside Trail.
The Memorial Forest loop is a two-kilometre walk-through meadowland with unique features such as a living memorial wall.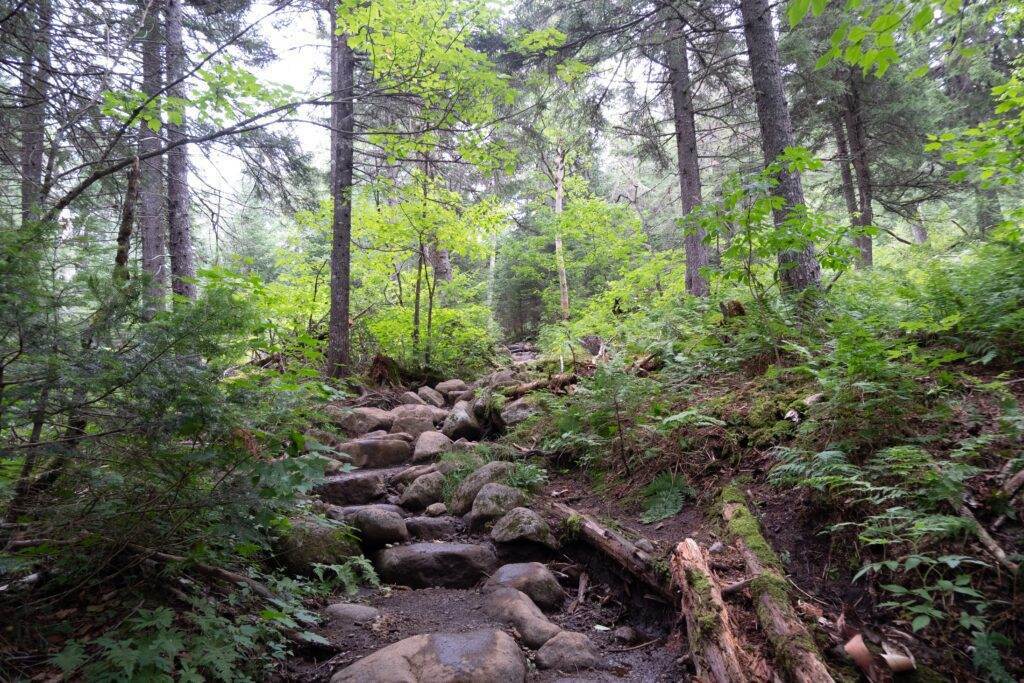 The three-kilometre Sugar Bush trail is more complicated. Cyclists are welcome to bring their bikes or rent a fat tire bike. A 1.17-acre nature-inspired play area with Indigenous design elements, a climbing wall, two sideways climbing trees, an obstacle course, and outdoor musical instruments is available for families. It should be noted that this route is closed during the winter.
Island Lake Conservation Area Hiking
The Vicki Barron Lakeside Trail is the main hiking trail at Island Lake Conservation Area. There are also a few shorter trails: the Island Lake Family Trail (in yellow), the Hockley Trail (in purple), the Sugar Bush Trail (in red), and the Memorial Forest Trail (in red) (green).
The lake's northeast section is a wildlife sanctuary with no hiking trails. Many species of flora and fauna, particularly birds, are protected in this area. As a result, you're likely to see various birds on your hike. You can watch for a blue heron, a white egret, and a slew of geese and ducks.
You might be able to spot some of the animals that live at Island Lake Conservation Area if you're lucky. The area has deer, foxes, raccoons, porcupines, flying squirrels, painted turtles, and leopard frogs.
Vicki Barron Lakeside Trail
To honour the retired manager of Credit Valley Conservation, the Vicki Barron Lakeside Trail was named after her. She was passionate about cleaning up the Credit River at the CVC to ensure safe and clean groundwater for all. This trail circles the Orangeville Reservoir for 8.2 kilometres.

The Vicki Barron Lakeside Trail can be hiked in all four seasons. The terrain is a mix of packed gravel and wooden boardwalks. As a result, the hiking trail is open to people who enjoy walking, hiking, canoeing, cross-country skiing, snowshoeing, cycling, wheelchair users, and strollers. There are also benches and rest areas no more than 800 meters apart.
Wetlands, meadows, forests, and lakes can all be found at Island Lake Conservation Area. This area contributes to the protection of the Credit and Nottawasaga Rivers' headwaters. This space is part of a 6km-long series of wetlands that provide clean water to river systems vital to our ecosystem.
Sugar Bush Path
The Sugar Bush Trail meanders through an old Sugar Bush forest with maple and beech trees. This is a more rugged forest hike that is not maintained in the winter. This is where the annual Maple Syrup Festival takes place. And you can enjoy the cool breeze by sitting under the tree canopy shade. The Sugar Bush Trail is 1.2km long and should take about 20 minutes to complete.
Forest Memorial Trail
The Memorial Forest Trail winds through the Dods and McNair Memorial Forest, named after the Orangeville funeral home Dods and McNair. If you contact the funeral home, you can plant a tree in memory of a loved one. It's a gentle walk through former meadows, and in the winter, it's a great place to go cross-country skiing. The trail is 1.6km long and should take 25 minutes to complete.
Island Lake Family Trail & Hockley Trail
In the northwest corner of the park, the Hockley Trail connects to the Island Lake Family Trail via a loop of the Vicki Barron Lakeside Trail. It continues with more packed gravel trails and boardwalks. Hiking here will add about 30 minutes to your walk (an additional 2.2km).
Hockley Valley Provincial Nature Reserve
Hockley Valley Provincial Nature Reserve is a nature reserve in the township of Mono, Ontario, Canada, located on the Niagara Escarpment. Ontario Parks is in charge of it.
The park encompasses approximately 80% of the Cannings Falls Area of Natural and Scientific Interest; land acquisitions are planned to encompass it completely. The Bruce Trail connects the reserve to other Niagara Escarpment-protected areas.
Lake visit
Explore the waters by canoeing or kayaking during the summer. Paddlers can take to the open water or weave around the islands on the 400-acre lake.
Island Lake Orangeville is home to various waterfowl, including loons, osprey, and ducks.

At this popular fishing spot, bait your hook. Anglers can cast a line from the shore or the water in the conservation area, which has many excellent fishing spots. Largemouth Bass, Northern Pike, and Black Crappie are among the many fish species in the lake. Watercraft, canoeing, and fishing rentals are available.

The Island Lake Orangeville Park fishing pier is closed due to damage sustained in the summer of 2021. The parks department will assess the damage and make recommendations for future repairs. Please visit the Washington State Department of Fish and Wildlife for a list of alternate fishing locations and regulations.
No winter hibernation
The winter activities at Island Lake Orangeville ensure that even the colder months can be spent outside. The eight-kilometre Vicki Barron Lakeside Trail's flat terrain and gentle inclines are ideal for snowshoeing, cross-country skiing, or a fat tire ride.

Ice fishing is a popular winter activity on the lake, and it can be done from a hut or on the open ice. After the ice has frozen, kilometres of trails are cleared for leisure skating and hockey. Weather permitting, all winter activities are available.
Feel the Nature
Island Lake Orangeville also serves as a venue for various seasonal events. The breathtaking waterfront amphitheatre offers an idyllic outdoor space for activities such as outdoor yoga.
Live theatre performances and outdoor concerts are also held on the stage. Picnic areas with sprawling green spaces are available for general family fun.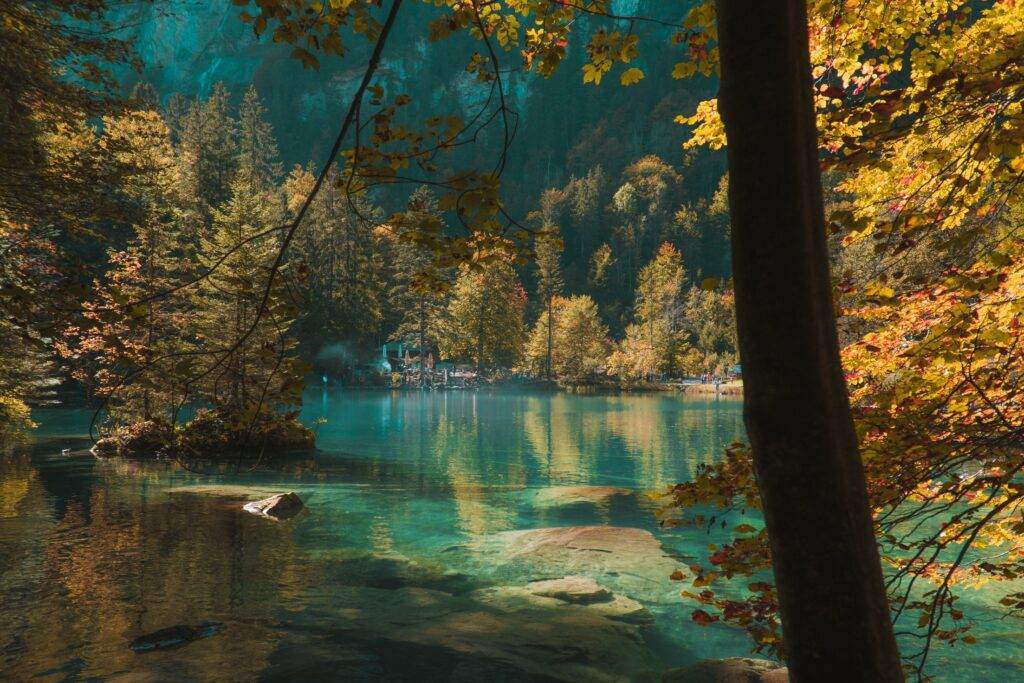 In the spring, the famous Maple Syrup Festival celebrates the sweet Canadian tradition with family-friendly activities, games, demonstrations, and sugar bush tours. Fishing enthusiasts can compete in competitive derbies held twice a year, and curlers can take their game outside in February with an outdoor bonspiel.

Whatever the season, there are numerous recreational opportunities. In Island lake Orangeville, it's simple to enjoy the great outdoors.
Maple Syrup Festival
The Island Lake Orangeville Conservation Area also hosts an annual Maple Syrup Festival. The Sugarbush Maple Syrup Festival is held in several Ontario conservation areas, including the Kortright Centre for Conservation, Bruce's Mills Conservation Area, Terra Cotta Conservation Area, and Island Lake Conservation Area.
Dragonfly arts on broadway
On Broadway at Island lake Orangeville, Dragonfly Arts celebrates art and local artists. Window displays feature art series and collections that are constantly updated to showcase the work of artists working in various mediums.

To name a few items in their gallery, there are paintings, glassworks, ceramics, and jewellery. Resident artists are frequently seen working inside the gallery, ready to answer questions and discuss the works on display at Dragonfly Arts.
Adamo estate winery
It is a small-batch boutique winery at Island lake Orangeville with over 28,000 vines that practices organic and biodynamic farming. Starting with the best fruit from their estate and some of Ontario's top growers, their fruit speaks for itself in terroir-driven wines.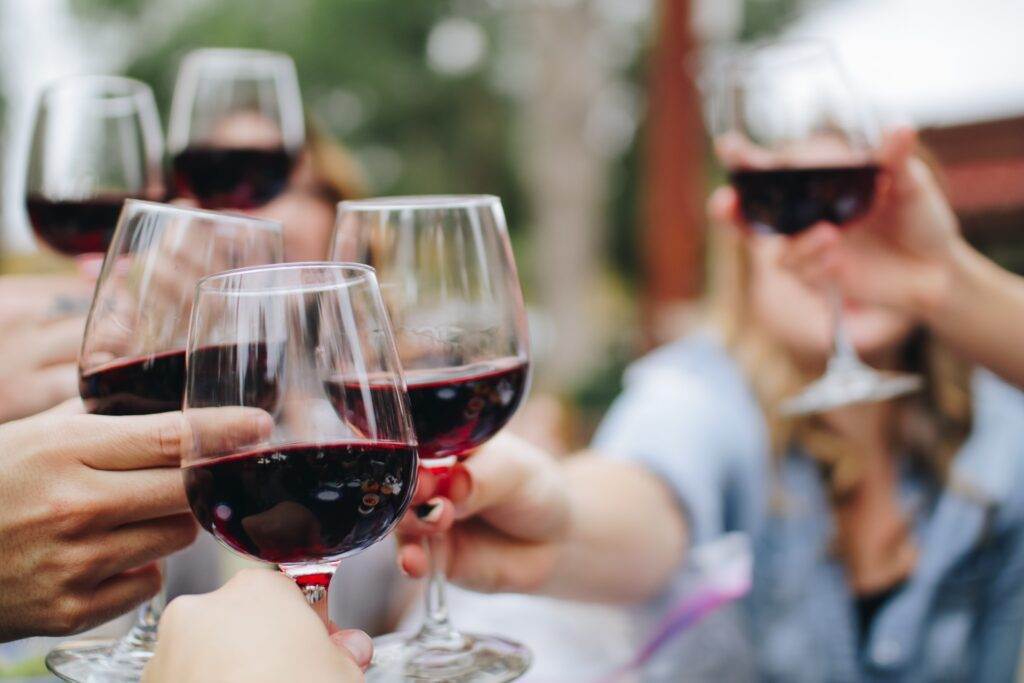 They have a lovely retail space and tasting bar featuring our award-winning wines, as well as event and meeting rooms with views of the vines, tanks, or cellar. Enjoy the region's scenic beauty, tour the winery, and sample the fruits of your labour!

Designed with all the comforts of fine wine and food in mind.
Credit Valley Conservation (CVC)
CVC reminds visitors who use active transportation that the park is free. Walking, cycling and jogging are all examples of active modes of transportation. CVC has collaborated with the Town of Orangeville, Mono, and a local Home Hardware store to provide designated parking areas for park visitors. Parking lots are limited at both the north and south access points.
Forks of the Credit Provincial Park
The Forks of the Credit Provincial Park is located in Caledon, Ontario, Canada, and is part of the Niagara Escarpment biosphere. The park is located on the Bruce Trail. The Credit River bisects the park. A kettle lake and talus slope are also notable features of the park.
Places to stay near Island lake Orangeville
Best Western Plus Orangeville Inn & Suites
Island lake Orangeville's premier hotel offers a memorable stay at a reasonable price. This Orangeville, ON hotel is close to Hydro One, Headwaters Golf Trail, and Ski Resort. Business travellers appreciate how close this Orangeville, Ontario hotel is to many corporate locations.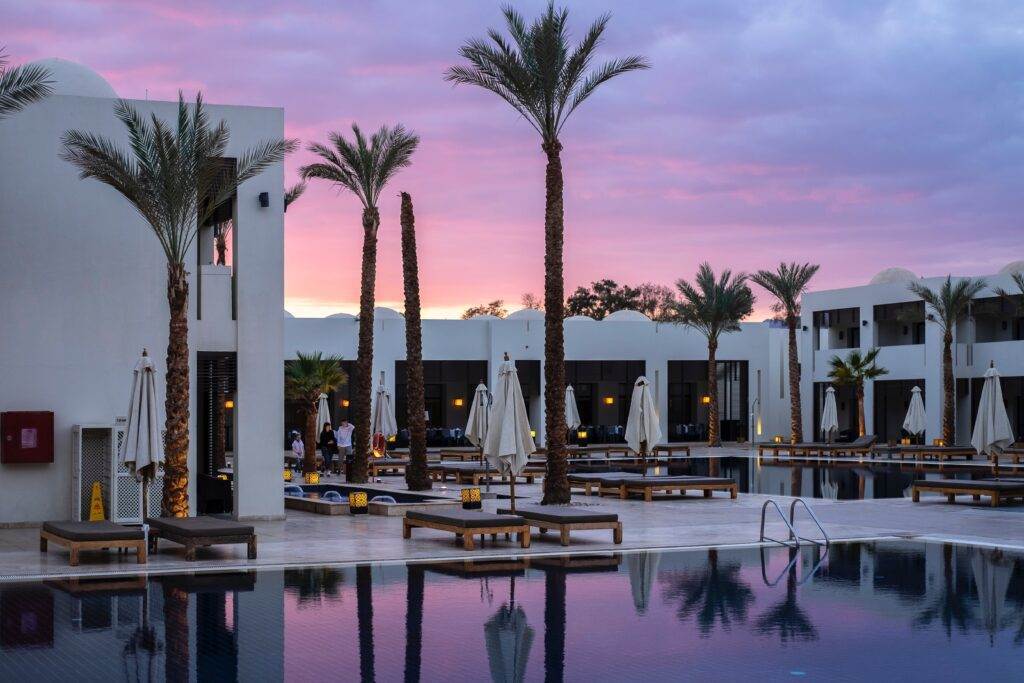 Relax after a long day of work or sightseeing in the spacious, cosy rooms at this Orangeville, ON hotel, which features cable satellite television with in-room movies, high-speed Internet access, a refrigerator, a desk, room service, and more.
This Island lake Orangeville, ON hotel, also has many other amenities, such as an indoor pool, hot tub, steam room, exercise facility, business centre, and complimentary deluxe continental breakfast.
Orangeville Motel
This Ontario motel is only 3 minutes from Orangeville's town centre and offers furnished rooms with free Wi-Fi. On-site barbecue facilities are available. Hockley Valley Resort is located 8 kilometres away.
Each air-conditioned guest room at Orangeville Motel has a cable TV. The rooms have floral bedding, a microwave, a refrigerator, and tea and coffee-making facilities.

The Motel Orangeville has a sizeable resort-style backyard with a children's playground for guests to enjoy. The motel provides 24-hour reception and free trailer parking for your convenience.
At check-in, you will be given a complimentary soft drink. The Orangeville Reservoir is only a 7-minute drive from this motel. Pearson International Airport is 63 kilometres away.
Hampton Inn & Suites by Hilton Bolton
The Hampton Inn & Suites by Hilton Bolton in Bolton, Ontario, has an indoor pool and a fitness centre. It provides complimentary breakfast and free WiFi internet access throughout the property. Each room has a mini-fridge, microwave, and coffee maker.
They are air-conditioned and equipped with a flat-screen cable TV with pay-per-view channels, an iron, and a lap desk.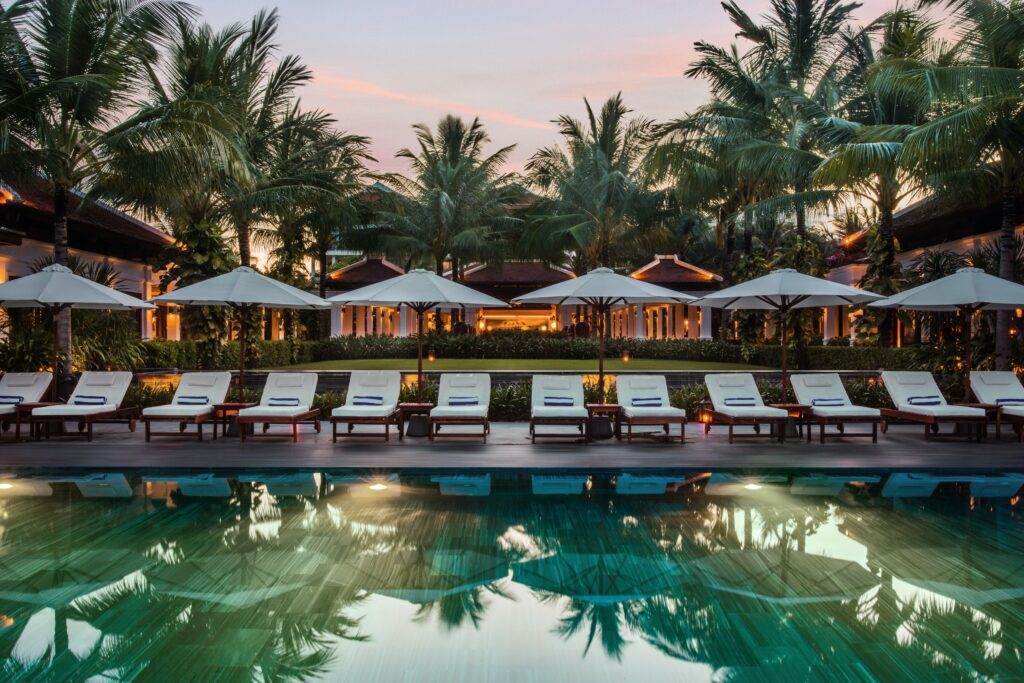 The Hampton Inn & Suites by Hilton Bolton has a 24-hour business centre, front desk, mini-market, and luggage storage. Other services provided by the property include luggage storage. On-site parking is provided for free. In the bathroom, there is a hairdryer.
Stevenson Farms B&B – Harvest Spa
This Alliston bed and breakfast has a spa, and the wellness centre offers organic treatments. There is free Wi-Fi available. Every day, a country-style breakfast is served. Every room at Stevenson Farms-Harvest Spa B & B has air conditioning.

Bathrooms have a hairdryer and toiletries. The room has a view of the garden. There is free parking at the property.
Best Western Halton Hills
Hotel in Georgetown/Halton Hills, Ontario, just outside of Toronto and a short drive from Toronto Pearson International Airport.
The Mold-Masters SportsPlex Arena, award-winning golf courses, and the World Famous Bruce Hiking Trail on the Niagara Escarpment are all within walking distance of the Best Western Inn on the Hill. Guests will also have the opportunity to visit the Ontario Science Centre, the Toronto Zoo, and the Air Canada Centre.
Conclusion
Island Lake Orangeville is a beautiful place to visit with your children and family for a fun and frolic staycation. The breathtaking views here are a bonus. Trails, forests, parks, and lakes are excellent places to make memories.
Another feast to attend wholeheartedly and enjoy the cultural and heritage traditions is the maple syrup festival. Fishing, canoeing, kayaking, sailing, and wading are available watersports.

The park offers watercraft rentals and ice fishing huts, and it is a popular wedding venue. This conservation area includes an 820-acre lake, wetlands, and forest.
Throughout the year, visitors can take advantage of various recreational opportunities. Hiking, fishing, canoeing, kayaking, paddle boarding, and picnicking are popular summer activities. During the winter, visitors can go ice fishing, snowshoeing, hiking, and skating.
I hope this article will help you enjoy the best staycation at Island lake Orangeville!
Also read: 2022 Guide: The 10 Most Affordable Cities In Ontario.